Book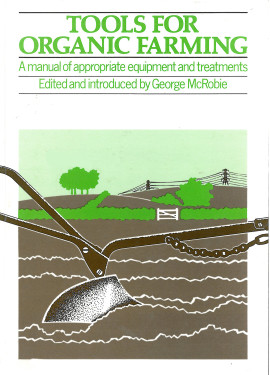 Tools for Organic Farming
Published: 1989
Pages: 80

eBook: 9781780443652
Paperback: 9781853390098
Large-scale capital-intensive farming is being increasingly questioned, in both developed and developing countries. This book lists small-scale and relatively inexpensive tools for organic farmers, wherever they are in the world.
9781780443652.000 (page 1)
9781780443652.001 (page 7)

George McRobie With E F Schumacher, McRobie was co-founder, in 1966, of the Intermediate Technology Development Group (since 2005 Practical Action). Following Schumacher's death in 1977, George McRobie carried on their joint work by writing a practical guide called Small Is Possible, published in 1981. More recently, McRobie has served as President of the Soil Association, Britain's foremost farm organization promoting organic agriculture.