Book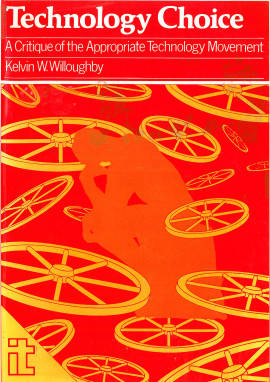 Technology Choice
A critique of the Appropriate Technology movement
Published: 1990
Pages: 368

Paperback: 9781853390579
A comprehensive review and critique of the theory of Appropriate Technology, which proposes a framework for integrating traditional economic development with its techniques - a sober look at the obstacles, and an appreciation of its value.
Part 1 Conceptual groundwork: the concept of technology choice; technological semantics; appropriate technology as a social movement.

Part 2 The appropriate technology movement: Schumacher and intermediate technology - foundations; Schumacher and intermediate technology - developments; appropriate technology in the South; appropriate technology in the North; emerging international trends.

Part 3 Prospects for technology choice: criticisms of appropriate technology; an integrated framework; a review of plausible criticisms; facing the future.
Kelvin Willoughby
Dr. Kelvin W. Willoughby's consulting, research and teaching concentrate on intellectual property management, technology-based entrepreneurship, strategic technology management, technology-based industry development and international business. He was also the Founding President of the Appropriate Technology Development Group, Inc., a not-for-profit organization providing technical assistance in employment generation through entrepreneurship, and a participant of Future 500 China.