Book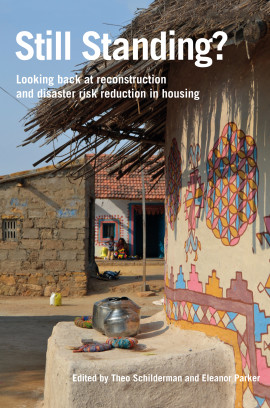 Still Standing?
Looking back at reconstruction and disaster risk reduction in housing
Theo Schilderman, Eleanor Parker
Published: 2014
Pages: 228

eBook: 9781780448398
Paperback: 9781853398407
Hardback: 9781853398391
Huge levels of aid are spent on reconstructing housing after disasters. Have these houses withstood the test of time and hazard? Just as important from the point of view of their owners, has the reconstruction process played a part in restoring their livelihoods and social networks? Unfortunately, aid agencies rarely go back to assess the impact of reconstruction in the longer term. The research upon which Still Standing? is based has done just that. Agencies that undertook projects 3–35 years ago in countries throughout Asia and Latin America have gone back to record changes and to interview beneficiaries, builders, authorities and other agencies in their project areas.This book describes the stories of the project beneficiaries and how their houses have changed, within contexts that have kept changing too. Still Standing? is essential reading for architects and engineers involved in humanitarian fieldwork as well as students and researchers concerned with disaster risk reduction.
1 Introduction: Still standing?

Theo Schilderman

2 Emerging stronger? Assessing the outcomes of Habitat for Humanity's housing reconstruction programmes following the Indian Ocean tsunami

Victoria Maynard, Priti Parikh, Dan Simpson, and Jo da Silva

3 Looking back at agency-driven housing reconstruction in India: Case studies from Maharashtra, Gujarat, and Tamil Nadu

Jennifer Duyne Barenstein with Akbar Nazim Modan, Katheeja Talha, Nishant Uphadyay, and Charanya Khandhadai

Part I Asian case studies

4 A market-based programme to improve housing in the mountains of northern Pakistan – Addressing seismic vulnerability

Nawab Ali Khan and Charles Parrack

5 India: Gandhi Nu Gam, an example of holistic and integrated reconstruction

Yatin Pandya with Priyanka Bista, Abhijeet Singh Chandel, and Narendra Mangwani

6 Challenges for sustainability: introducing new construction technologies in post-tsunami Sri Lanka

Eleanor Parker, Asoka Ajantha, Vasant Pullenayegem, and S.Kamalaraj

7 Reconstruction in Vietnam: less to lose! Examples of the experience of Development Workshop France in Vietnam

Marion MacLellan, Matthew Blackett, Guillaume Chantry, and John Norton

8 Integrated people-driven reconstruction in Indonesia

Annye Meilani, Wardah Hafidz, and Ashleigh King

Part II Latin American case studies

9 Guatemala: knowledge in the hands of the people

Kurt Rhyner

10 Honduras: 'La Betania', resettlement of a flooded neighbourhood

Kurt Rhyner

11 Nicaragua: reconstruction with local resources in an isolated region

Kurt Rhyner

12 A roof for La Paz: reconstruction and development in El Salvador after the 2001 earthquakes

Claudia Blanco, Alma Rivera, Jacqueline Martínez, and Jelly Mae Moring

13 Peru: building on the vernacular

Theo Schilderman and Max Watanabe

14 Conclusion

Theo Schilderman, Eleanor Parker, Matthew Blackett, Marion MacLellan, Charles Parrack, and Daniel Watson

Back Matter (Appendices|Index)
Theo Schilderman Theo Schilderman is a Senior Researcher at the Building and Social Housing Foundation, UK. He is an architect with over 40 years' experience of low-cost housing and reconstruction in developing countries.
Eleanor Parker Eleanor Parker is a principal lecturer in the department of Geography, Environment and Disaster Management, Coventry University.
Need for adaptation: transformation of temporary houses
Wagemann, Elizabeth
Disasters, Vol. 41 (2017), Iss. 4 P.828
https://doi.org/10.1111/disa.12228
[Citations: 14]
Rethinking "Build Back Better" in housing reconstruction: A proposal for "People Centered Housing Recovery"
Maly, Elizabeth
IOP Conference Series: Earth and Environmental Science, Vol. 56 (2017), Iss. P.012025
https://doi.org/10.1088/1755-1315/56/1/012025
[Citations: 2]
Add to favourites
---
eBook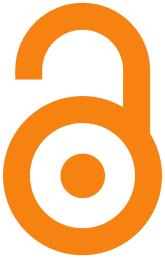 Read
Download book PDF
---
Paperback
£21.95
Add to basket
---
Hardback
£39.95
Add to basket
---