Book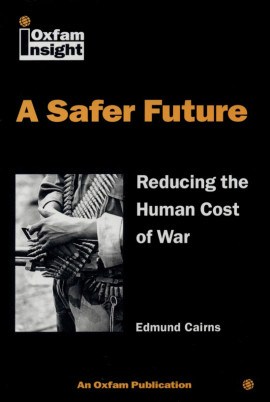 A Safer Future
Reducing the human cost of war
Published: 1997
Pages: 128

eBook: 9780855988470
Paperback: 9780855983864
A Safer Future draws on Oxfam's experience of working with communities caught up in armed conflict in many countries around the world and makes recommendations for urgent action by governments that would reduce the risk of war and protect civilian lives. It looks specifically at changes in international policies and pre-emptive action by the international community which could prevent some wars occurring.
Acknowledgements

Introduction

Chapter 1: The civilian as target

Chapter 2: Flouting the laws of war

Chapter 3: Guns to kill

Chapter 4: The international response to war

Chapter 5: Reducing the risks of war

Chapter 6: Building peace
Ed Cairns
Edmund Cairns is Research Coordinator of Oxfam International's humanitarian campaign.