Book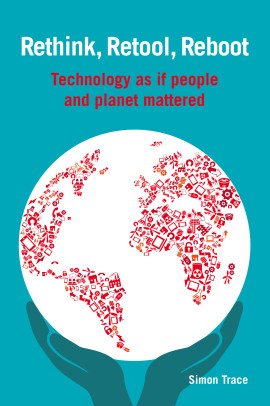 Rethink, Retool, Reboot
Technology as if people and planet mattered
Published: 2016
Pages: 280

eBook: 9781780449043
Hardback: 9781853399046
Paperback: 9781853399053
Technology underpins human development. We need it to provide the very basics of a minimum standard of life – food, water, shelter, health and education. But a significant proportion of the world's population do not have these basics today. And whilst a fifth of the world's population lacks access to technologies fundamental to a basic standard of living, unfettered use of technology by those who have it brings its own problems – including pollution, global warming and threats to the sustainable future of humanity. So why are we so slow to address these issues? Why is it that the drivers of innovation mean we are more likely to see research into a cure for male baldness than a malaria vaccine or into methods for extracting shale gas as opposed to solutions to store renewable energy?
We need to rethink the purpose of our technological endeavour and how we provide access to and govern the use of technology today.
We need to retool – to change the alignment of our innovation systems to deliver technology that is socially useful and addresses the key challenges of poverty and environmental sustainability.
Above all, our relationship with technology needs a reboot. We need a different frame of reference – Technology Justice – to provide a radically different approach to our oversight and governance of the development and use of technology.
Rethink, Retool, Reboot addresses vital questions regarding the future of our world and the people living in it. It should be read by academics, students, activists and all those interested in international development and the environment.
Prelims [Acronyms| Preface| Introduction

Part 1 – Rethink

Chapter 1 - Defining Technology and Technology Justice

What is Technology?

Technology Justice

Chapter 2 - Technology Justice and Access to basic services

Justice as Fairness

The light bulb - will it ever catch on? (Access to energy services)

The tap – a technology whose time has finally come? (access to water and sanitation services)

Critical yet unavailable – access to Essential Medicines

Chapter 3 Technology Justice and Access to knowledge

Feeding the world – why the smallholder farmers need more support to access to technical knowledge

The digital divide

Conclusions - Technology Justice and Access

Chapter 4 – Technology justice and use.

Justice as compromise

Industrialised agriculture and biodiversity loss

Energy security and climate change

The demise of antibiotics and antimicrobials – a return dark ages for medicine?

Technology justice and use

Chapter 5 Rethinking Technology Access and Use

Part 2 – Retool

Chapter 6 – The link between technological innovation and economic development

Justice as a fair space for innovation

Technological innovation in neo classical economic growth models

The innovations systems approach

Innovations systems and developing economies – insights and problems

Chapter 7 – Technology Justice and Innovation Systems in Practice

Justice and the management of risk in technology innovation

Justice and the shaping of the purpose of technology innovation

Chapter 8: Intellectual property rights: part of the solution or part of the problem?

Why patent?

Do patents encourage innovation?

TRIPs, patents and the negative impacts on developing countries

Patents and other asymmetries of power.

Alternatives to the existing patent system

Where next?

Chapter 9: Recognizing the Role of the State in Effective Innovation Systems

Venture capital and the valley of death – the case of the energy sector

Recognising reality – governments engage in entrepreneurial activity.

Changing the narrative – rebalancing expectations of the roles public and private sectors play

Chapter 10 – Re-tooling: making technology innovation work for people and planet

The need to re-tool

Responsible Research and Innovation – an emerging approach to governance?

Inclusive innovation – bringing in voices of the marginalised

Learning from the open source movement

Part 3 - Reboot

Chapter 11 – Reimagining technology as if people and planet mattered

The need to reboot our relationship with technology

Rebooting access – priorities and opportunities for change

Rebooting use – priorities and opportunities for change

Rebooting innovation – priorities and opportunities for change

Technology as if people and planet mattered

Back Matter [Epilogue – Is Small Beautiful?| Appendix 1: Failures to adhere to the precautionary principle| Appendix 2 – List of diseases defined as 'neglected' in GFINDER 2011| Bibliography]
Simon Trace
Simon Trace is an international development consultant with over 30 years working in the field of international development, with a particular emphasis on technology in relation to energy, water, food and natural resource management. He was formerly the CEO of Practical Action.
A methodological framework for sustainable development with vulnerable communities
Ribeiro, Lucas F.V.
McMartin, Dena W.
African Journal of Science, Technology, Innovation and Development, Vol. 11 (2019), Iss. 2 P.133
https://doi.org/10.1080/20421338.2018.1532629
[Citations: 3]
Affordable and Clean Energy
Innovation Co-creation: Development and Application in Today's Social Ecosystems
Ribeiro, Lucas Fagundes Veiga
Clark, Ryan
McMartin, Dena
2021
https://doi.org/10.1007/978-3-319-95864-4_55
[Citations: 0]
"Leaving No One Behind": An Importance of Collecting Disaggregated Data Toward Achieving SDGs
KURODA, Kaori
TRENDS IN THE SCIENCES, Vol. 23 (2018), Iss. 1 P.1_83
https://doi.org/10.5363/tits.23.1_83
[Citations: 3]
Biological Extinction
Can Smart Villages Help to Stem Biodiversity Loss?
Heap, Brian
Holmes, John
Jones, Bernie
2019
https://doi.org/10.1017/9781108668675.016
[Citations: 1]
Data justice for development
Heeks, Richard
Renken, Jaco
Information Development, Vol. 34 (2018), Iss. 1 P.90
https://doi.org/10.1177/0266666916678282
[Citations: 45]
Loss and Damage from Climate Change
Technology for Climate Justice: A Reporting Framework for Loss and Damage as Part of Key Global Agreements
Homberg, Marc van den
McQuistan, Colin
2019
https://doi.org/10.1007/978-3-319-72026-5_22
[Citations: 8]
Affordable and Clean Energy
Innovation Co-creation: Development and Application in Today's Social Ecosystems
Ribeiro, Lucas Fagundes Veiga
Clark, Ryan
McMartin, Dena
2020
https://doi.org/10.1007/978-3-319-71057-0_55-1
[Citations: 0]
Add to favourites
---
eBook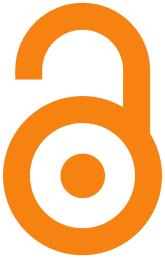 Read
Download book PDF
---
Hardback
£49.95
Add to basket
---
Paperback
£3.95
Add to basket
---