Book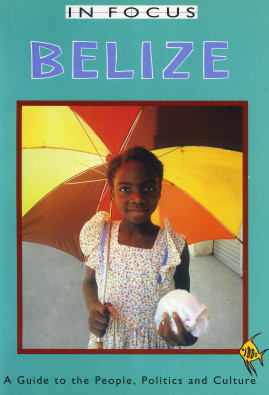 Belize In Focus
A Guide to the People, Politics and Culture
Series: Latin America In Focus
Published: 1999
Pages: 100

eBook: 9781909013025
Paperback: 9781899365357
The small nation of Belize has long been seperated from its Central American neighbors by history, language and culture. Formerly a British colony, this English-speaking country has traditionally looked towards the Caribbean islands rather than Central America for its economic and political links. Yet Belize's enclave status is increasingly a thing of the past, as trade, cross-border migration and a booming eco-tourism industry break down old barriers and put pressure on the country's social structures and natural resources.

As Belize's agricultural mainstays face an uncertain future, the country has opted for "green tourism" and service industries as economic alternatives. Beaches, coral reefs and rainforests are now at the forefront of the Belizean economy, a development with serious implications for the country's environment and indigenous communities.

Belize In Focus is an authoratative and up-to-date guide to this spectacular country. It explores:
- The history: Maya culture; Spanish and British colonists; Garifuna and Mennonite settlements; independence and Guatemala's sovereignty claim; Central American or Caribbean?
- The economy: The crisis in traditional farming; fishing and foreign investment; timber and textile exports; Coca Cola's plantation plan; the impact of liberalization; the drugs economy.
- The environment: sea, reefs and rainforest; government policy and forest reserves; logging and land rights; tourism and sustainability; does eco-tourism work?
- The culture: indigenous Hispanic and British influences; immigration and social change; Creole culture; art, literature and music; a nation in transition.
- Where to go and what to see: Must-see landmarks and historical sites as well as the author's expert tips on how to get the most out of a brief visit.

Belize In Focus is one in a series of guides covering the countries of South and Central America and the Caribbean.
Prelims - Belize In Focus (Title Page, Copyright Information, Contents, Introduction: Diversity and Uncertainty)

1. Belize In Focus