Book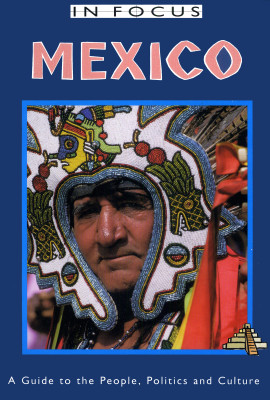 Mexico In Focus 2nd Edition
A Guide to the People, Politics and Culture
Series: Latin America In Focus
Published: 2002
Pages: 102

eBook: 9781909013292
Paperback: 9781899365500
Mexico is a land torn between Latin America and the US, between its Indian and revolutionary past and the modern trappings of skyscrapers, cell phones, and factories. It is also one of the biggest tourist destinations in Latin America for the UK market. Mexico is now the key country in Latin American debates about trade integration, neo-liberalism, and the fight of indigenous people for autonomy and self-governance, best characterised by the Zapatista movement. A new updated edition of Mexico in Focus gives the insider's view - the 'story the guidebooks don't tell you' - in accessible, lively and accurate prose. It offers a fresh and contemporary perspective on the Zapatista rebellion and indigenous issues, as well as the July 2000 election of Vicente Fox, the "cowboy president" whose controversial policy suggestions have included free movement of labour and unrestricted immigration within NAFTA and the legalisation of drugs. This completely rewritten and updated text also touches on the economy, the new relationship under George W Bush, literature and culture, as well as a completely new section on Mexican popular culture forms and music, including telenovelas, comic books, and "lucha libre", or popular wrestling. Mexico in Focus is published complete with new illustrations, updated maps and facts and figures, and an extended Where to Go and What to See Section - expert tips on how to get the most out of your visit.
Prelims - Mexico In Focus (Title Page, Copyright Information, Contents, Introduction)

1. Mexico In Focus - 2nd Edition
John Ross
John Ross is based in Mexico City and is the author of Rebellion from the Roots: Indian Uprising in Chiapas (Common Courage Press, 1994) which won an American Book Award, and The War Against Oblivion-Zapatista Chronicles 1994-2000 (Common Courage Press,2000). His journalism appears regularly in L.A. Weekly and Noticias Aliadas (Lima).
Gregory Gransden
Gregory Gransden is a Canadian journalist and filmmaker who lived in Mexico City for several years and is still a regular visitor there. A graduate of the Columbia University School of Journalism and the American Film Institute, he is currently working on a book and documentary series on Mexican popular culture.