Book
The Barefoot Guide to Working with Organisations and Social Change
Tools and Lessons
Series: Barefoot Guides
Published: 2016
Pages: 172

eBook: 9781780440033
Paperback: 9781853397141
This is a practical, do-it-yourself guide for leaders and facilitators wanting to help organisations to function and to develop in more healthy, human and effective ways as they strive to make their contributions to a more humane society. It has been developed by the Barefoot Collective.
The guide, with its supporting website, includes tried and tested concepts, approaches, stories and activities. Its purpose is to help stimulate and enrich the practice of anyone supporting organisations and social movements in their challenges of working, learning, growing and changing to meet the needs of our complex world. Although it is aimed at leaders and facilitators of civil society organisations, it will be useful to anyone interested in fostering healthy human organisation in any sphere of life.
This book offers a perspective on why organisations exist, the real roles they play, and on the importance of supporting the sovereignty of local organisations and social movements for meaningful social change. Readers will find a range of approaches to leadership and facilitating change in organisations. In addition, the significance of relationships and power dynamics in organisations and organisational change processes are explored. The guide provides some tools for reading organisations, including how organisations tend to move through various phases of development, for facilitating change and addressing challenges in implementing or sustaining change. Finally, the guide gives support to processes of building learning organisations, how to continually learn both from personal experiences and the experiences of others.
A library of additional downloadable exercises, readings, case studies and diagrams to accompany the guide is available on the Barefoot website (www.barefootguide.org).
Introduction - Welcome What is the Barefoot Guide?

The People Of The Barefoot Collective

Honouring The Sources Of This Guide

Copyright And Licensing

Chapter One - Shaping Our World New Ways Of Looking At Organisations And Social Change

Why Organisations Matter

Seeing What Is There, Supporting What Is Possible

Seeing The Future In Sovereign Local Organisations

Key Aspects Of Sovereign Organisations

Seeing Organisations: Machines or Living Systems?

Key Principles and Ideas Guiding this Book

Seeing the Ways Organisations Change

Seeing the Future Organisation of Society

Chapter Two - Inside Out Towards understanding ourselves, other people and how we change

Asking Good Questions

Good Facilitation And Facilitative Leadership

The Threefold Human Being

Phases Of Individual Development

The Four Temperaments

Leadership Polarities

Chapter Three - People to People

Creating and Working with Relationships in Organisation

Why Are Relationships So Important?

Seeing Through Relationships

Power, Relationships, Change

Types Of Power

Five Bases Of Power

Why Is It Important For Us To Talk About Power?

What Is Needed?

What can Get In The Way?

Some Practical Tips

Chapter Four - Through the Looking Glass

Observing and Understanding Organisations

Facilitating Organisational Understanding – Some Principles And Guidelines

Does Organisational Assessment Help Anyone?

The Phases Of Organisation Development

Using Phases Of Development In Practice

Organisational Elements And Cycles

Getting Practical – Techniques For Observing And Understanding Organisations

Chapter Five - Stepping into the Unknown

Facilitating Change in Organisation

Common Issues In Facilitating Change

Facilitating Emergent Change

Using The Action Learning Cycle As A Tool

Facilitating Transformative Change

The Seven Tasks Of Working Through The U-Process

Facilitating Projectable Change

3 Key Challenges Of The Project Cycle

Drawing The Threads Together

Chapter Six - Finding a home for change

Supporting, Grounding and Sustaining Change

Why Is Organisational Change So Difficult To Accomplish?

Managing The Transitions Of Transformative Change

Practical Suggestions For Leaders In Implementing Change

Chapter Seven - Staying alive to change

Learning and Innovating in Organisations

What Does It Mean To Be A Learning Organisation?

Designing Our Own Approach To Learning In Organisation

Practical Guidelines for Designing Learning

Watch Out For…

Why Do Organisations Resist Learning?

Key Elements Of Organisational Learning Stories, Learning And Social Change…

Planning, Monitoring and Evaluation (PME)

Mapping PME in the Development Sector

Outcome Mapping

Horizontal Learning – And New Forms Of Organisation…
Add to favourites
---
eBook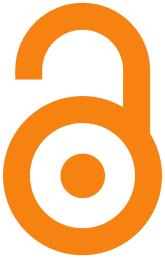 Read
Download book PDF
---
Paperback
£4.95
Add to basket
---