Book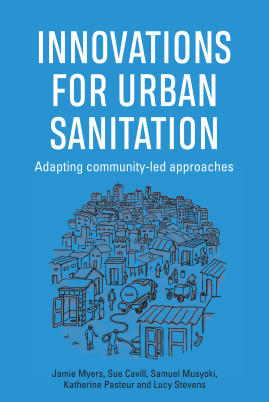 Over half the world's population now lives in urban areas and a large proportion of them lives without improved sanitation. Efforts to tackle open defecation in rural areas has been led by the Community-led Total Sanitation (CLTS) movement. But how can the community mobilization techniques of CLTS be adapted to the more complex situations and transient populations in urban areas? How can landlords as well as tenants be motivated to provide and use safely managed sanitation?

Innovations in Urban Sanitation has been developed in response to calls from practitioners for practical guidance on how to mobilize communities and improve different parts of the sanitation chain in urban areas. Urban Community-Led Total Sanitation is potentially an important piece of a bigger puzzle. It offers a set of approaches, tools and tactics for practitioners to move towards safely managed sanitation services. The book provides examples of towns and cities in Africa, South Asia and South-East Asia which have used these approaches.
The approach has the potential to contribute not only to Sustainable Development Goal (SDG) 6 on water, sanitation and hygiene and SDG 11 on cities but also those concerning the reduction of inequalities and the promotion of inclusive societies. As a pro-poor development strategy, U-CLTS can mobilize the urban poor to take their own collective action and demand a response from others to provide safely managed sanitation, hygiene and water services which leave no one behind.

Tables, boxes, and figures

Author and organization biographies

Acronyms and abbreviations

Glossary of key terms

Acknowledgements

Overview

Chapter 1: Introduction

Who is this book for?

The principles of U-CLTS

Comparing the use of CLTS in urban versus rural settings

U-CLTS across urban typologies

Challenges for U-CLTS

Roles and responsibilities within U-CLTS

How to use this guide

Dos and don'ts

Notes for users

PART 1: The guide

Chapter 2: Stage 1: Assessment and preparation (pre-triggering)

Key messages

Purpose of assessment and preparation

Situation analysis

Stakeholder analysis and identifying key partners

Key partner capacity building and selection of communities

Preparing to enter the community

Key tasks here will include exploratory visits to:

Dos and don'ts for assessment and preparation (pre-triggering)

Notes for users

Chapter 3: Stage 2: U-CLTS triggering and institutional advocacy

Key messages

Purpose of U-CLTS triggering

Community triggering

Community-led action planning processes

Institutional advocacy and action planning

Institutional advocacy tools and tactics

Dos and don'ts for triggering, advocacy, and action planning

Notes for users

Chapter 4: Stage 3: Integrating U-CLTS across the sanitation chain

Key messages

Purpose of integrating U-CLTS across the sanitation chain

Revising and enforcing regulations across the sanitation chain

Safe capture and containment

Safe emptying and transportation

Safe treatment, disposal, and possible reuse

Associated waste streams

Dos and don'ts for integrating U-CLTS across the sanitation chain

Notes for users

Chapter 5: Stage 4: Maintaining momentum

Key messages

Purpose of maintaining momentum

Follow-up

Monitoring

Verification, certification, and celebration

Sustainability

Dos and don'ts and action points for maintaining momentum

Notes for users

PART 2: Case studies

Chapter 6: U-CLTS case studies

Introduction to the case studies

Case Study 1: Choma, Zambia

Case Study 2: Eight towns in Ethiopia

Case Study 3: Fort Dauphin, Madagascar

Case Study 4: Gulariya, Nepal

Case Study 5: Hawassa, Ethiopia

Case Study 6: Himbirti, Eritrea

Case Study 7: Iringa, Tanzania

Case Study 8: IUWASH, Indonesia

Case Study 9: Kabwe, Zambia

Case Study 10: Logo, Nigeria

Case Study 11: Mathare 10, Nairobi, Kenya

Case Study 12: Nakuru, Kenya

Case Study 13: New Delhi, India

Case Study 14: Ribaué and Rapale, Mozambique

Case Study 15: Small towns in Northern and Southern Nigeria

Conclusion

References
The urban sanitation sector suffers from a lack of effective engagement with the people who will use the services. Developments are usually driven by engineers, technology and regulations, with little heed paid to the capacities, aspirations, motivations and affordability of the sanitation services to the user. Innovations for Urban Sanitation: Adapting Community-Led Approaches contributes to redressing that balance and giving voice to the community and sanitation users. This useful new book applies what has been learned from using participatory tools in rural and urban sanitation to provide practical approaches to partner better with communities in urban sanitation projects – big and small. As a workbook it provides a menu of tools and techniques to mix and match for different types of urban sanitation project. Projects and programmes which systematically use these approaches will achieve better community engagement and increased ownership and thus improve the sustainability and outcomes of urban sanitation investments.
Isabel Blackett, Consultant, Inclusive Sanitation in Practice (ISP)

A timely and valuable book for anyone wanting to better understand the complexities of CLTS in urban settings. The authors helpfully combine comprehensive descriptions, practical guidance and tools for integrating CLTS into sustainable urban sanitation services.
Rebecca Scott, Lecturer in Public Health Engineering, WEDC, Loughborough University, UK

Jamie Myers
Jamie Myers is a Research Officer at the Institute of Development Studies, University of Sussex
Sue Cavill
Sue Cavill has been working as a specialist advisor to the UK's Department for International Development in recent years and has also worked with non-governmental organisations and international networks of community-based organisations. Widely published in peer-reviewed journals.
Samuel Musyoki
Samuel Musyoki is Country Director for Plan International, Zambia
Katherine Pasteur
Katherine Pasteur was the International Programme Coordinator in the Reducing Vulnerability Team at Practical Action. She has more than 15 years' experience in international development, specializing in sustainable livelihoods, natural resource management and disaster risk reduction, in Africa, Latin America and Asia.
Lucy Stevens
Lucy Stevens is Senior Policy and Practice Adviser with Practical Action, UK. She leads the organisation's influencing and learning strategy on energy access.
The clean plan: analysing sanitation planning in India using the CWIS planning framework
Narayan, Abishek S.
Maurer, Max
Lüthi, Christoph
Journal of Water, Sanitation and Hygiene for Development, Vol. 11 (2021), Iss. 6 P.1036
https://doi.org/10.2166/washdev.2021.130
[Citations: 5]
Add to favourites
---
eBook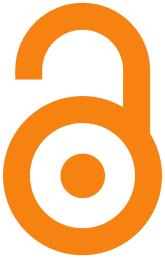 Read
Download book PDF
---
Paperback
£13.95
Add to basket
---
Hardback
£49.95
Add to basket
---