Book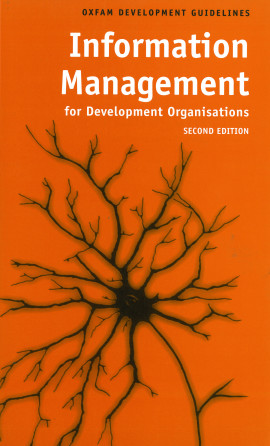 Information Management for Development Organisations
Published: 2003
Pages: 192

Paperback: 9780855984830
If information flows well between and within organizations, it empowers people by enabling them to make evidence-based choices; it promotes efficiency; and it enables creativity. Information does not flow well by chance: the process needs to be managed, by everyone concerned. This book introduces tools to analyse how information is used in an organization and discusses both strategic and practical options for improvements, in the context of the broader information-related changes and debates currently taking place in the world.This edition covers the major developments in these external debates. Discussions of knowledge management, capacity building, institutional learning, evaluation and impact assessment, research, information products and evidence-based work have been added, together with a number of case studies.
Preface

Introduction

Information, development and global change

Strategic approaches to information manaement

Management issues

Using knowledge

Information architecture

Information and communications technology

Appendices

Bibliography

References

Index
Mike Powell
Mike Powell has worked on rural health programmes and emergency programme management in Latin America and Africa.