Book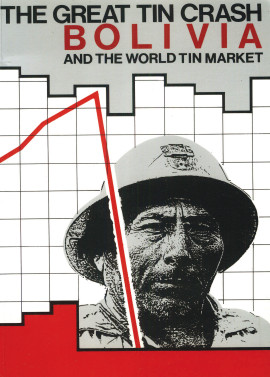 On 24 October 1985, the price of tin fell by half. The collapse of the international tin market sent shock waves around the world. Despite a gradual recovery, many mines have been forced to close forever. The Great Tin Crash traces the story of tin: from the rise of the tin can, through the collapse of the tin market, to the present. It looks at the crisis in the tin industry from the point of view of those who have lost the most: the miners and their families. From Siglo XX in Bolivia to Geevor in England, thousands of miners have seen their livelihoods disappear.
Prelims - The Great Tin Crash (Title Page, Copyright Page, Contents, Map of Bolivian tin mining areas, Bolivia: statistical profile)
1. The Great Tin Crash

John Crabtree
John Crabtree is a research associate of the Latin American Centre. His main area of expertise is on the contemporary politics of the Andean region.