Book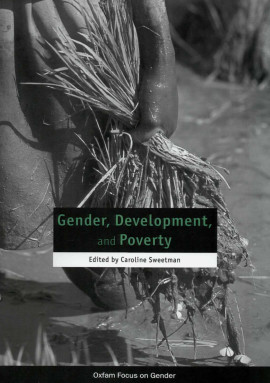 Gender, Development and Poverty
Published: 2002
Pages: 104

eBook: 9780855987435
Paperback: 9780855984809
Over the past 50 years, billions of dollars and working days have been expended on the development of countries in Africa, Latin America, Asia and the Pacific. The alleviation of poverty is the primary concern of many - though not all - organisations working in the development sector. This book examines how gender inequalities impact on men's, women's and children's experiences of poverty and demonstrates the importance of integrating gender analysis into every aspect of development initiatives. Covering a range of issues including macro-level neo-liberal restructuring, poverty reduction strategies, gender budgets, education, HIV/AIDS, globalization and poverty in the north, the contributors bring new insights into impacts of gender-blind development policies at all levels. They show how gender equality forms an integral part of development which must be mainstreamed into all poverty alleviation programmes and development initiatives if these are to create positive outcomes for poor people.
Editorial 2

Passing the buck? Money literacy and alternatives to credit and savings schemes 10

Challenges for integrating gender into poverty alleviation programmes: lessons from Sudan 22

Alive and kicking: women's and men's responses to poverty and globalisation in the UK 31

Women's oral knowledge and the poverty of formal education in the SE Peruvian Amazon 41

Poverty, HIV, and barriers to education: street children's experiences in Tanzania 51

Gender, poverty, and intergenerational vulnerability to HIV/AIDS 63

Resisting austerity: a gendered perspective on neo-liberal restructuring in Peru 71

Gender budgets: what's in it for NGOs? 82

'Engendering' Poverty Reduction Strategy Papers (PRSPs): the issues and the challenges 88

Resources 95
Caroline Sweetman was previously Editor of the international journal Gender & Development.
Son Preference in Indian Families: Absolute Versus Relative Wealth Effects
Gaudin, Sylvestre
Demography, Vol. 48 (2011), Iss. 1 P.343
https://doi.org/10.1007/s13524-010-0006-z
[Citations: 31]
Gendered Inequalities in the Informal Economy in Masvingo Urban of Zimbabwe
Kurebwa, Jeffrey
Business, Management and Economics Research, Vol. 4 (2018), Iss. 9 P.111
https://doi.org/10.32861/bmer.8.49.111.120
[Citations: 0]