Book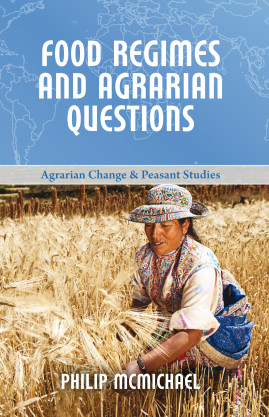 Food Regimes and Agrarian Questions
Series: Agrarian Change & Peasant Studies
Published: 2014
Pages: 196

eBook: 9781780448787
Paperback: 9781853398797
Hardback: 9781853398780
Food Regimes and Agrarian Questions extends the original conception of the food regime, formulated by Harriet Friedmann and Philip McMichael, detailing new dimensions of the succession of imperial, intensive and corporate food regimes. Developing the methodological contributions of food regime analysis, McMichael re-examines the agrarian question historically and its present-day implications. He introduces regional interpretations of the food regime, incorporating gender, labour, financial, ecological and nutritional dimensions into his analysis. Finally, McMichael explores the relationships between contemporary food, energy, climate and financial crises and food regime restructuring, which includes such topics as agrofuels, land grabbing, the bioeconomy, agro-security mercantilism and the food sovereignty movement.
Prelims [ICAS Agrarian Change and Peasant Studies | Series Acknowledgements | Preface]

1 The Food Regime Project

Food Regime Analysis

Food Regime Contours

Food Regime Method

Food Regime Specifications

Conclusion: A Post-Food Regime World

2 Historical Forms of the Food Regime

Food Regime Pre-History

Food Regime Structuring, and Restructuring

Conclusion

3 The Corporate Food Regime

A Third Food Regime?

The Corporate Food Regime

Food Sovereignty

Conclusion

4 Food Regimes and the Agrarian Question

Agrarian Question Reformulation?

The Agrarian Question in the Food Regime

Agrarian Question or Agrarian Crisis?

Inverting Agrarian Question Politics

An Agrarian Question of Food

Conclusion

5 Food Regime Reformulations

Regional Food Regime Analysis

Food Regime Relations

Conclusion

6 Crisis and Restructuring

Crisis? Which Crisis?

Capital Accumulation Crisis

Corporate Food Regime Restructuring

Capital's Frontier

Agro-Security Mercantilism

Conclusion

7 The Food Regime and Value Relations: Which Values?

Value Relations

Revisiting the Agrarian Question

Social Reproduction vs. Capital Reproduction

Repeasantization: Revaluing the Agrarian Question?

Food Sovereignty

Scaling Up

Conclusion

Back Matter [Glossary | References | Index]
Armed with the skills of a historian, geographer, economist and sociologist, McMichael packs this conspectus with global context and cutting edge research.… this book is vital for anyone wanting to deepen their knowledge about how to think about today's world food system, and how to go about changing it.
Raj Patel, author of Stuffed and Starved: From Farm to Fork, The Hidden Battle for the World's Food System

McMichael provides a compelling narrative that allows us to see the big picture: the geopolitical and political economy dimensions of what we eat.…understanding how today's dominant food regime emerged, putting the agro-food systems in the service of finance and transnational circuits of commodities, is an indispensable first step towards reform.
Olivier De Schutter, United Nations Special Rapporteur on the right to food
Philip McMichael
Philip McMichael is a professor in the Department of Development Sociology at Cornell University and the author of Development and Social Change: A Global Perspective (2012), and Settlers and the Agrarian Question: Foundations of Capitalism in Colonial Australia (1984).
Uma leitura da questão agrária em Mato Grosso
Girardi, Eduardo Paulon
(2015)
https://doi.org/10.4000/confins.10446
[Citations: 0]
Globalization of Agriculture
Robinson, Guy M.
Annual Review of Resource Economics, Vol. 10 (2018), Iss. 1 P.133
https://doi.org/10.1146/annurev-resource-100517-023303
[Citations: 29]
Extended urbanisation and the agrarian question: Convergences, divergences and openings
Ghosh, Swarnabh
Meer, Ayan
Urban Studies, Vol. 58 (2021), Iss. 6 P.1097
https://doi.org/10.1177/0042098020943758
[Citations: 13]
How food systems change (or not): governance implications for system transformation processes
Leeuwis, Cees
Boogaard, Birgit K.
Atta-Krah, Kwesi
Food Security, Vol. 13 (2021), Iss. 4 P.761
https://doi.org/10.1007/s12571-021-01178-4
[Citations: 12]
Alcances, límites y contradicciones de una red alimentaria alternativa de la Ciudad de México: nuestra experiencia desde la Cooperativa de Consumo La Imposible
Bracamontes Nájera, Luis
Espinosa Bonifaz, Irene Sofía
Moreno Reyes, Amiel Aketzali
Franco de los Reyes, Diego Antonio
Religación. Revista de Ciencias Sociales y Humanidades, Vol. 7 (2022), Iss. 31 P.e210896
https://doi.org/10.46652/rgn.v7i31.896
[Citations: 0]
Transforming Biodiversity Governance
The Convivial Conservation Imperative: Exploring "Biodiversity Impact Chains" to Support Structural Transformation
Büscher, Bram
Massarella, Kate
Coates, Robert
Deutsch, Sierra
Dressler, Wolfram
Fletcher, Robert
Immovilli, Marco
Koot, Stasja
2022
https://doi.org/10.1017/9781108856348.013
[Citations: 0]
Between the colossal and the catastrophic: Planetary urbanization and the political ecologies of emergent infectious disease
Brenner, Neil
Ghosh, Swarnabh
Environment and Planning A: Economy and Space, Vol. 54 (2022), Iss. 5 P.867
https://doi.org/10.1177/0308518X221084313
[Citations: 1]
Soya en un florero: división territorial y sexual del trabajo agrícola en América Latina (1986-2015)
Flores, Carmen Rejane
Peña, Diana María
(2020)
https://doi.org/10.4000/eces.5764
[Citations: 0]
Sustainability transformations in the balance: exploring Swedish initiatives challenging the corporate food regime
von Oelreich, Jacob
Milestad, Rebecka
European Planning Studies, Vol. 25 (2017), Iss. 7 P.1129
https://doi.org/10.1080/09654313.2016.1270908
[Citations: 12]
Add to favourites
---
eBook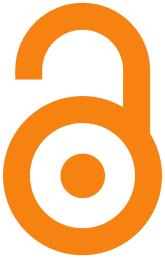 Read
Download book PDF
---
Paperback
£12.95
Add to basket
---
Hardback
£24.95
Add to basket
---