Book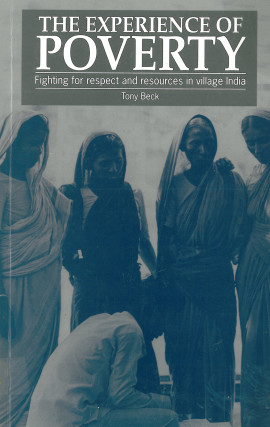 Experience of Poverty
Fighting for respect and resources in village India
Published: 1994
Pages: 232

eBook: 9781780442112
Paperback: 9781853392184
This book turns the standard approach to the poor and poverty upside down by focusing not on the weakness of poor people but on their strengths. The author considers how poor people in three villages in West Bengal experience poverty in its many forms, and battle for both resources and respect. This is in contrast to the way the poor are usually represented in aid discussions and in development discourse, as well as local dialogue, which usually influences external intervention to result in a top-down approach to poverty prevention programmes.
Preface vii
1 Introduction 1
AFRICAN CASES
2 Structural adjustment and the economy of small towns in Zimbabwe 21
POUL OVE PEDERSEN
3 Gradual diffusion of flexible techniques in small and
medium-size enterprise networks 42
ARNI SVERRISSON
4 New competition and flexible specialization in Indonesia
and Burkina Faso 55
MEINE PIETER VAN DIJK
ASIAN EXPERIENCES
5 Lack of interaction between traders and producers in the
Agra footwear cluster 71
PETER KNORRINGA
6 The impact of technological change on inter-firm
linkages: A case study of clustered rural small-scale
roof tile enterprises in central Java 84
HENRY SANDEE
7 Trade networks for flexible rural industry 97
HERMINE WEIJLAND
8 Weaving flexibility: Large-small firm relations, flexibility
and regional clusters in South Korea 111
MYUNG-RAE CHO
MEXICAN MANUFACTURERS
9 Industrial districts in Mexico: The case of the footwear
industry in Guadalajara and Leon 131
ROBERTA RABELLOTTI
10 Reflections on the present predicament of the Mexican
garment industry 147
FIONA WILSON
Notes 159
References 163

Tony Beck
Tony Beck researches on poverty and policy-making in India and Bangladesh at the Institute of Asian Research, University of British Columbia.