Book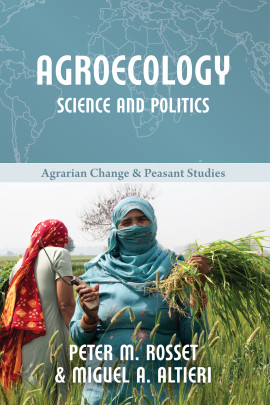 Our global food system is largely based on unsustainable industrial agricultural practices, is a major source of greenhouse gas emissions, is controlled by a handful of large corporations and produces unhealthy food. Agroecology is a solution to these increasingly urgent problems. After decades of being dismissed by mainstream institutions and defended in obscurity by grassroots movements, some scientists and farmers, agroecology is suddenly in fashion. The United Nations Food and Agriculture Organization, government agencies and even corporations are jumping on the bandwagon. But, are they for the same agroecology as developed by pioneering farmers, scientists and peasant social movements, or are they seeking to co-opt the concept and give it different content? Rosset and Altieri, two of the world's leading agroecologists, outline the principles, history and currents of agroecological thought, the scientific evidence for agroecology, how to bring agroecology to scale and the contemporary politics of agroecology.
Series Editors' Foreword

Acknowledgements

Introduction: Agroecology at a Crossroads

1 The Principles of Agroecology

2 History and Currents Agroecological Thought

3 The Evidence for Agroecology

4 Bringing Agroecology to Scale

5 The Politics of Agroecology
This is a timely and excellent book by two world leaders of agroecological thought and practice. In this highly readable book, Peter Rosset and Miguel Altieri offer a clear analysis of the principles of agroecology and its potential to address major social, economic and environmental challenges of food and farming in the 21st century. Most notably, the book demonstrates the importance of social organization, peasant agroecology schools and social movements for bringing agroecology to scale. By focusing on the contested nature of the science of agroecology and its contemporary politics, the authors invite the reader to embrace an agroecology that transforms — rather than conforms with — the dominant agri-food regime. A stimulating read!
—Michel Pimbert, Centre for Agroecology, Water and Resilience, Coventry University

Agroecology: Science and Politics by Peter Rosset and Miguel Altieri will be an important book that does an excellent job at summarizing what agroecology is as a science, a practice and a movement, as well as the debates that are currently going on regarding agroecology.
— Ivette Perfecto, George W. Pack Professor of Natural Resources, University of Michigan

This small book has a very important message for the agroecology movement as well as for each of us as agroecologists. The scientific basis of agroecology and how agroecology confronts the industrial agriculture model is now broadly accepted, but how this approach can overcome the political and economic power of this model is much more controversial. This book clearly and forcefully states that agroecology must also address the politics of the food system, who has power and control, and how what might be called political agroecology must be included so that deep change can occur. We must heed this call to action!
— Steve Gliessman, Professor Emeritus of Agroecology, UC Santa Cruz, author of Agroecology: The Ecology of Sustainable Food Systems
Peter M Rosset
Peter M. Rosset is professor of agroecology at El Colegio de la Frontera Sur ( Advanced Studies Institute) in Chiapas, Mexico, and visiting professor in the Geography Department of the Federal University of Ceará in Brazil. He is co-coordinator of the Land Research Action Network
Miguel A Altieri
Miguel A. Altieri is associate professor and associate entomologist, Laboratory of Biological Control, Department of Environmental Science, Policy and Management at the University of California at Berkeley. He is also general coordinator of the United Nations Development Programme's Sustainable Agriculture Networking and Extension Programme and technical advisor to the Latin American Consortium on Agroecology and Development.
Add to favourites
---
eBook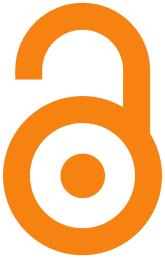 Read
Download book PDF
---
Paperback
£12.95
Add to basket
---
Hardback
£25.95
Add to basket
---