Book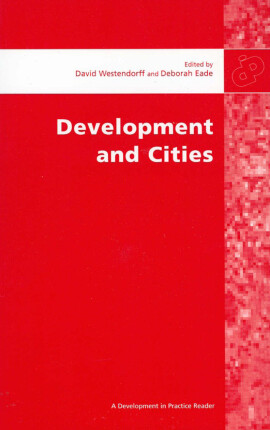 Development and Cities
Essays from Development and Practice
Series: Development in Practice Reader
Published: 2002
Pages: 380

eBook: 9780855986902
Paperback: 9780855984656
Approaches to sustainable development in cities of the South have focused too exclusively on narrow technical aspects of environmental protection, with no benefit to most residents in cities and peri-urban areas. However, in many countries of the South the disengagement of government along with budgetary constraints, a reliance on cost-recovery mechanisms within structural adjustment packages and increasing disparity between poor and rich, further reduces access by the poor to even the most rudimentary services. Development and Cities focuses on the political, social and economic viability of new or alternative approaches to urban management in the South that aim to increase access to adequate levels of basic services and healthy living and working conditions for all. Case-studies include cities in Argentina, Cuba, India, Pakistan, Peru, the Philippines, Tanzania and Zimbabwe.
Section Title
Page
Action
Price

bk-development-cities-010402-en.pdf

1

Contents

5

Contributors

7

Preface

11

Sustainable cities

13

Urban sustainability

24

Institutional innovations

55

Institutionalising the concept

77

Democracy and social

101

Sustainable development

114

Unsustainable development

134

Sustainable urban development

148

Urban crisis in India

172

International co-operation

189

Mainstreaming the urban poor

216

Learning from informal markets

238

Lowering the ladder

260

Cities for the urban poor

275

Innovations for sustainable

294

Private–public partnership

299

Residents associations

309

Monitoring megacities

317

Technical versus popular

328

Resources

336

Index

357
Deborah Eade
Deborah Eade was Editor-in-Chief of Development in Practice from 1991 to 2010, prior to which she worked for 10 years in Latin America. She is now an independent writer on development and humanitarian issues, based near Geneva.