Book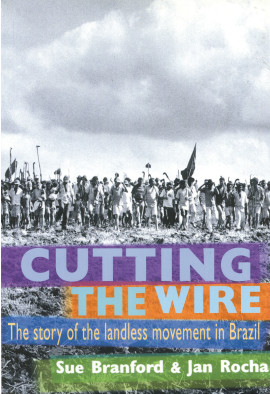 Cutting The Wire
The Story of the Landless Movement in Brazil
Published: 2002
Pages: 316

eBook: 9781909013117
Paperback: 9781899365517
Access to land is one of the key issues for developing countries - and Brazil has one of the most inequitable land distributions in the world, with vast tracts of land held by often absentee landowners. Meanwhile thousands of peasants live in marginal lands in cities and rural areas. The Brazilian Landless Workers' Movement (MST) has proved a huge success with the disenfranchised rural and urban poor in Brazil - becoming one of the largest social movements in the world. Cutting the Wire is the first account in English of the origins, history and current challenges faced by Brazil's poor majority. The authors have traveled the vast expanse of the country to record the words and actions of hundreds of activists who have taken their lives into their own hands. Cutting the Wire is how the MST describes the act of occupying the land, the cornerstone of their movement. It is the baptism of fire for the militant, an essential part of their identity and it plays a key role in the mistica, the moment of collective ritual that kicks off all MST events. Cutting the Wire is the story of the MST told in their own words, in vivid first-hand accounts of a continuing struggle.
Prelims - Cutting the Wire (Title Page, Copyright Information, Contents, List of testimonials, List of Illustrations and Tables, Glossary, Acknowledgements, Introduction)
Part 1
1. The Founding of the MST
2. The Consolidation of the MST
3. The MST Moves Northwards
Part 2
4. The Occupation
5. The Settlements
6. Education in the MST
Part 3
7. Massacre in the Amazon
8. Repression in Paraná
9. The Globalisation of Brazilian Agriculture
10. Agrarian Reform Through the Market
11. The Government's Counter-Offensive
Part 4
12. The Green Option
13. From a 'Culture of Resistance' to a 'Culture of Liberation'
14. The MST in Historical Perspective
Back Matter - Cutting the Wire (Conclusion, Notes, Index)

Jan Rocha
Jan Rocha, a former correspondent for the BBC and The Guardian, lives in São Paulo and is the author of several books on Brazil.
Sue Branford
Sue Branford is a freelance journalist and writer, based in the UK, who worked for the BBC World Service as a Latin America analyst.