Book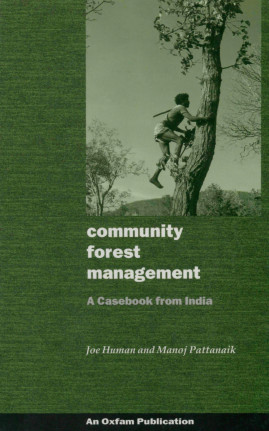 Community Forest Management
A Casebook from India
Published: 2000
Pages: 184

eBook: 9780855986810
Paperback: 9780855984397
Forests throughout India and the local communities whose livelihoods depend on them, are under threat from large commercial enterprises. This Casebook follows the development of a community-based forest-protection movement in the state of Orissa, as it grew from spontaneous local protests in the mid-1970s into a network of forest-management organisations with respected expertise and widespread influence. 'Community Forest Management' analyses the achievements of the movement - known as 'Friends of Trees and Living Beings' - and considers its significance within the context of a national legal and policy frameworks. The authors draw on candid interviews with villagers, activists, NGO staff and forestry officials; considers the cultural, ethical and political dimensions of the movement and examine the tensions inherent in its expansion. Finally they show how the Orissa experience proved to be a rich resource for development education in the United Kingdom.
# Acknowledgements;

# Introduction;

1. The years of struggle;

2. The wider picture;

3. India's forest people;

4. The people fight back;

5. BOJBP: from birth to maturity;

6. Problems and challenges;

7. The elements of success;

8. Lessons learned;

# Appendix 1. Thengapalli: a resource for primary schools;

# Appendix 2. BOJBP publications;

# Appendix 3. Update on BOJBP and the mahasangha;

# Notes;

# Further reading;
Joe Human
Joe Human taught for 20 years in Kenya, Papua New Guinea and England, following which he worked for Oxfam GB for 20 years, primarily in communications. He is Coordinator of Cumbria Fair Trade Network, an alliance of over 20 campaigning groups, of which 19 have attained Fairtrade status for their communities.
Manoj Pattanaik
Manoj Pattanaik is employed by the Regional Centre for Development Cooperation in Orissa and currently works as Oxfam Fellow in Community Forest Management