Book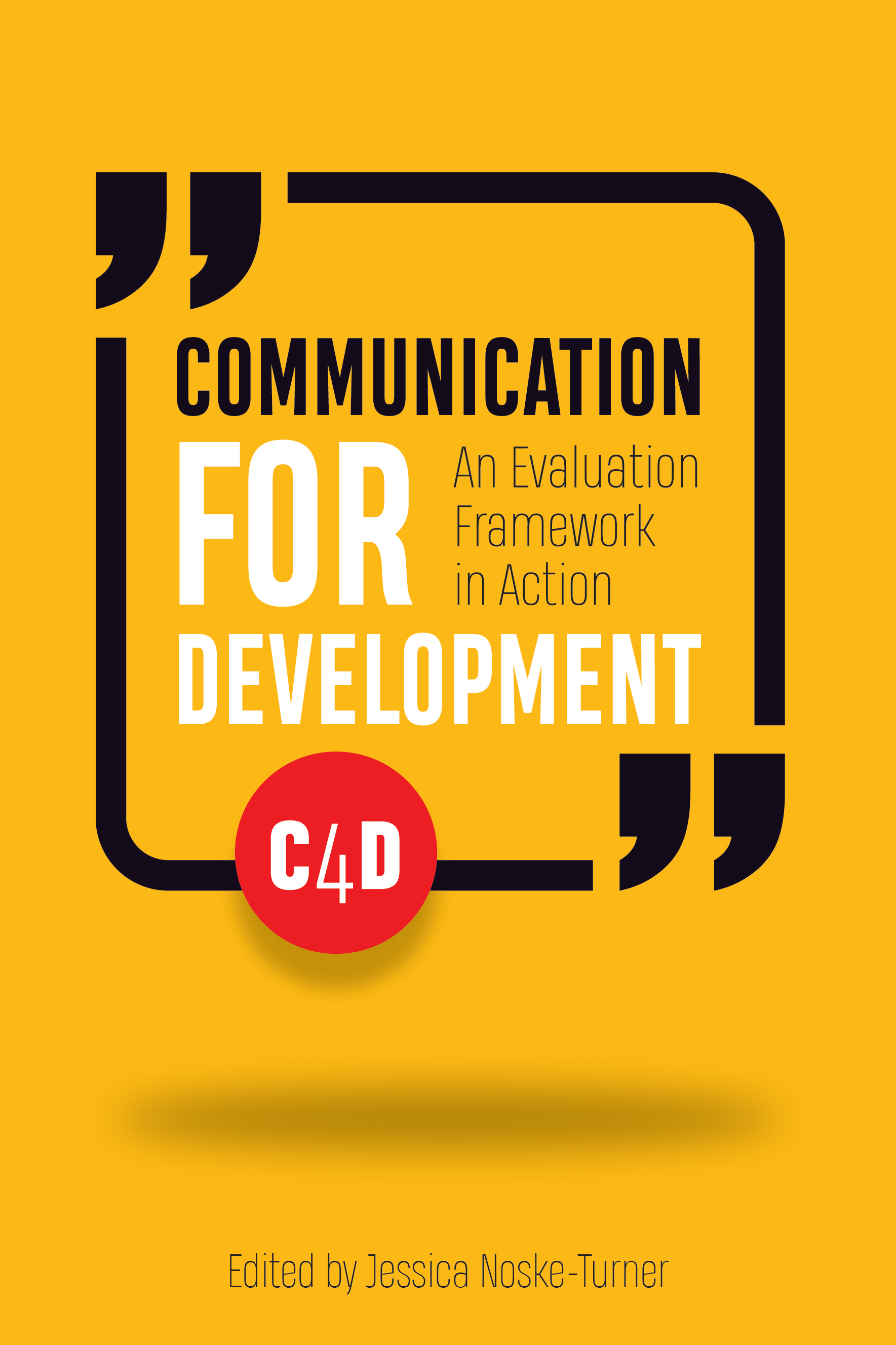 Communication for Development
An evaluation framework in action
Published: 2020
Pages: 120

eBook: 9781780449968
Paperback: 9781853399978
Hardback: 9781853399961
From girl's education awareness and action, to attitudes towards violence against children, communication for development (C4D) is a critical tool for sharing knowledge and creating social change. Evaluating how effective such communication has been in creating social change presents challenges. How can this information be gathered in a participatory way? How can we understand the contribution of C4D programmes to change? How can we ensure we learn and adapt communication in the process?

Communication for Development reflects on the challenges and opportunities of bringing a social change framework into practice. Underpinned by an appreciative enquiry approach, the book explores the research, monitoring and evaluation of C4D - the field's leading evaluation framework.

In each chapter, academic scholars partner with practitioners to draw lessons from recent collaborative action projects, which brought together researchers, UNICEF C4D and M&E teams, and selected in-country academic, NGO and government partners. As one of the largest United Nations agencies with a focus on C4D, UNICEF is seen as a leader of applied C4D research and practice.

Communication for Development is essential reading for international development practitioners, students and scholars as well as programme managers, governments and donor agencies.

Jessica Noske-Turner is a scholar of media and communication for development in the Institute for Media and Creative Industries at Loughborough University London. The book includes chapter contributions from several eminent scholars and practitioners in the field, including Jo Tacchi, Vinod Pavarala, Patricia Rogers, Linje Manyozo, and Rafael Obregon.

1. Operationalizing a framework for C4D evaluation
2. Using community-based action research as a participatory alternative in responding to violence in Tanzania
3. Finding and creating opportunities for participatory approaches to RM&E in Vietnam
4. Exploring sanitation: participatory research design and ethnography in West Bengal
5. Using 'tepetepe' for understanding the complexity of people's lives in Malawi
6. Towards horizontal capacity building: UNICEF Malawi's C4D Learning Labs
7. The challenges ahead: cultivating the conditions for small revolutions in C4D evaluation

'Noske-Turner has assembled a formidable list of contributors who show the enormous possibilities of blending research and practice in communication for development and social change. Drawing from a range of global programs, the articles document the dynamics of participatory experiences, the power of sophisticated evaluation methods, and the richness of practice-based thinking. The book is packed with insights and lessons that should be of interest to scholars and practitioners.'
Silvio Waisbord, Author, and Professor in the School of Media and Public Affairs, George Washington University

Add to favourites
eBook
Read
---
Paperback
£24.95
Add to basket
---
Hardback
£62.95
Add to basket
---