Book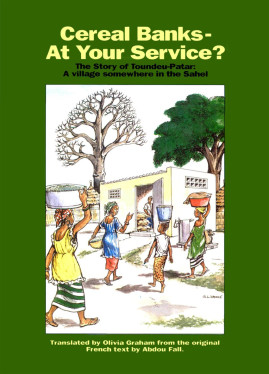 Cereal Banks - At Your Service?
Published: 1991
Pages: 52

eBook: 9780855986780
Food security is one of the major concerns of people living in sub-Saharan Africa. In recent years, cereal banks have become a widespread and popular response to the problem. This book presents, in the form of a story, some of the main questions and issues surrounding the setting up and running of a cereal bank. It includes, in the annexes, case studies of real cereal banks and information about such practical problems as price setting and simple accounting methods. It is intended for development workers who are interested in the contribution that cereal banks can make to village-level food security, and for communities which wish to take control of their own food supply and lessen their dependence on the uncertainties of the market. It has been produced by the Arid Lands Information Network (ALIN) in response to requests for information from ALIN members, and it is on their experience that much of it is based.
Introduction

Chapter 1 The villagers of Toundeu-Patar and nearby villages meet to discuss their problems.

Chapter 2 The villagers meet again and talk about how to get the grain to stock the cereal bank, and how to store it

Chapter 3 The meeting continues and the villagers find out that they must have a strong and skilful management committee to make the cereal bank work

Chapter 4 The villagers discuss buying and selling grain, and how the cereal bank can be used to help the poorest families in the village

Chapter 5 Two weeks later, Assane brings a visitor to meet the villagers, and they find out all the things that can go wrong.