Book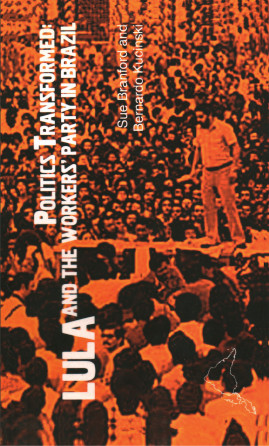 Luiz Inacio Lula da Silva (Lula) became Latin America's first democratically elected socialist leaders since Salvador Allende on October 27, 2002. He achieved nearly 62 per cent of the vote, to become the first left-wing politician to win his country's presidency. But behind this victory for Lula and his Workers' party (Partido dos Trabalhadores, or PT) is a long and difficult struggle for ascendancy which began in the early 1980s. Written by a Brazilian academic and a British journalist who have long associations with the PT, this book tells the story of the PT's origins and electoral history, outlining the key politicians behind it, as well as their four subsequent tries for power.
Introduction SUE BRANFORD

1 The Rise of the Workers' Party BERNARDO KUCINSKI

2 The Making of a Leader SUE BRANFORD

3 The Fernando Henrique Cardoso Legacy SUE BRANFORD

4 Porto Alegre: Public Power Beyond the State HILARY WAINWRIGHT

GLOSSARY

BIBLIOGRAPHY

ABOUT THE AUTHORS
Sue Branford
Sue Branford reports from Latin America for the BBC and The Guardian.
Bernardo Kucinski
Bernardo Kucinski is a Brazilian journalist and political scientist, professor at the University of São Paulo.