Book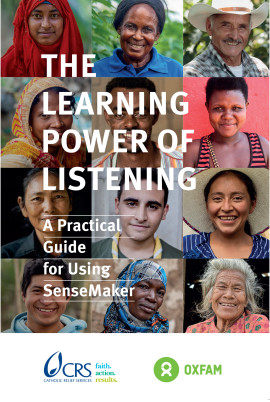 Social change is messy. Poverty and inequality are experienced in a myriad of ways, each person and household with specific opportunities and needs. Working with their inherent complexity requires seeing what is happening at the margins for small groups, as much as what is center stage for the
majority. Such nuances matter. Listening deeply to many people's experiences lays the foundation for learning together about options and choices.

SenseMaker is a unique method of inquiry that encourages and enables novel insights not obtained from conventional quantitative and qualitative methods. It is action-oriented and, therefore, well-suited for people needing data-informed insights for adaptive management.

SenseMaker works by unpacking and exploring the diversity of people's experiences through stories they share, allowing many voices to be heard. Starting from people's experiences that they interpret themselves, patterns emerge across the stories. These patterns can shed light on the structures and mental models that explain the events and phenomena that people share. Such depth can help identify appropriate pathways and innovations to deal with complex problems. Probing into the patterns and trends of people's experiences provide important nuances, lifting the lid on factors behind sometimes puzzling results. These patterns are collectively analyzed with stakeholders, strengthening collaboration, learning, adaptation, and accountability.

This guide is written for those who wish to use SenseMaker to conduct assessments, monitor progress, and undertake evaluations or research. Drawing on more than a decade of experience, the authors share dozens of examples from international development, providing practical tips and ideas for context-specific adaptations. They show how the method can be used to for difficult-to-measure outcomes related to poverty reduction, social justice, peacebuilding, resilience, gender norms, behavior change, governance and environmental management.
Introducing Sensemaker

Suitability Assessment

Phase 1: Preparation

Phase 2: Design

Phase 3: Collection

Phase 4: Sensemaking
Irene Guijt
Irene Guijt is an independent consultant, Visiting Fellow at the Department of Forestry at ANU, Research Associate for the International Institute for Environment and Development in London and Research Associate for Overseas Development Institute.
Senior Technical Advisor for Agriculture and
Livelihoods Research, Catholic Relief Service
The Data Atelier
Voices that Count
Systways
Add to favourites
---
eBook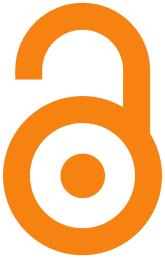 Read
Download book PDF
---
Paperback
£15.95
Add to basket
---
Hardback
£39.95
Add to basket
---