Book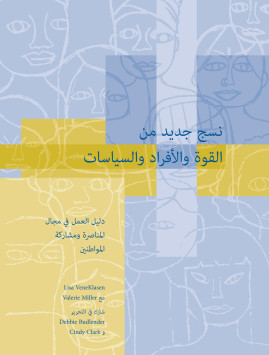 A New Weave of Power, People and Politics Arabic
The Action Guide for Advocacy and Citizen Participation
Lisa VeneKlasen, Valerie Miller
Published: 2022
Pages: 362

eBook: 9781788532198
Paperback: 9781788532181
This field manual provides a well-tested approach for promoting citizen participation. It breaks down the traditional boxes separating human rights, rule of law, development, and governance, and reconnects them in order to create an integrated approach to rights-based political empowerment. A New Weave of Power, People & Politics combines concrete and practical 'action steps' with a sound theoretical foundation to help users understand the process of advocacy planning and implementation. This is an 'Action Guide' that builds on the authors' 50 years of combined experience in advocacy, gender, human rights, popular education, and social change. These collective experiences were gathered in Asia, Africa, Latin America, the Middle East, Europe, the former Soviet Union, and North America, and they range from participatory research and community development, to neighbourhood organizing and legal rights education, to large-scale campaign advocacy. It delves more deeply into questions of citizenship, constituency-building, social change, gender, and accountability.
Acknowledgements

Foreword

Introduction

PART ONE: UNDERSTANDING POLITICS

Chapter 1: Politics and Advocacy

Chapter 2: Democracy and Citizenship

Chapter 3: Power and Empowerment

Chapter 4: Constructing Empowering Strategies

PART TWO: PLANNING ADVOCACY

Chapter 5: The Basics of Planning for Citizen-Centered Advocacy

Chapter 6: Planning Moment #1 - Looking Inward

Chapter 7: Planning Moment #2 - Understanding the Big Picture

Chapter 8: Planning Moment #3 - Identifying and Defining Problems

Chapter 9: Planning Moment #4 - Analyzing Problems & Selecting Priority Issues

Chapter 10: Planning Moment #5 - Mapping Advocacy Strategies

Chapter 11: Finding Policy Hooks and Political Angles

Chapter 12: Forces, Friends, and Foes

PART THREE: DOING ADVOCACY

Chapter 13: Messages and Media - Educating and Persuading

Chapter 14: Outreach and Mobilization

Chapter 15: Maneuvering on the Inside: Lobbying and Negotiating

Chapter 16: Advocacy Leadership

Chapter 17: Alliances and Coalitions

ANNEXES
Lisa VeneKlasen
Lisa VeneKlasen is Executive Director & Co-Founder of Just Associates, an international advocacy and learning organization. She has worked closely with dozens of NGOs, social movements and grassroots groups on people-centered advocacy and advocacy training. She has a Masters in Public Policy from Harvard's Kennedy School of Government.
Valerie Miller
Dr Valerie Miller is Senior Advisor & Co-Founder of Just Associates. She was formlery Policy Advocacy Director at Oxfam America and Director of Policy and Exchange Programs at the Institute for Development Research. She has a doctorate in adult education.
Add to favourites
---
eBook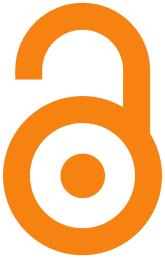 Read
Download book PDF
---
Paperback
£24.95
Add to basket
---