Book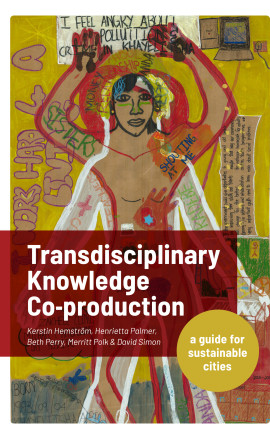 How can we create new practices for research collaboration that mirror the complexities we are facing around the world, including the impacts of climate change, widening inequalities, decreasing biodiversity and untenable consumption levels? Transdisciplinary co-production aims to address this issue, by focusing on real-world problems through collaborative processes that include a wide variety of knowledge and expertise.
Transdisciplinary co-production brings together diverse actors from, for example, universities, citizen organizations, local authorities and official agencies. Together they reflect collectively on, and propose robust solutions to, often 'wicked' challenges involved in realizing sustainable development, especially in cities. But further practical guidance that supports academic researchers and other participants or funders when they seek knowledge on how to go about it is needed.
In addition, there is no ideal or universal method for how to cross-fertilise different worlds of knowing. In each case, the broad principles and methods need to be locally contextualised and tailored to fit each specific local context. This is methodologically challenging.
This book sets out to address these challenges, with practical examples of methods in action, underpinned by a reflexive approach to learning about limitations and opportunities for advancing urban sustainability. Based on extensive experience from research projects enabled under the umbrella of Mistra Urban Futures – an international centre for sustainable urban development, the authors identify how transdisciplinary co-production can generate usable knowledge for sustainable urban futures.
Visit the book's dedicated website
to explore the practice-oriented interactive web version of the guide, featuring further case studies and methodologies to apply to different settings.
Part 1. Introduction

Chapter 1. Why transdisciplinary urban knowledge co-production?

Chapter 2. Methods for what? The strengths and limitations of transdisciplinary knowledge co-production

Part 2. Methods for transdisciplinary urban knowledge co-production

Chapter 3. Creating co-productive spaces

Chapter 4. Designing processes to integrate knowledge

Chapter 5. Blurring boundaries to facilitate understanding

Part 3. Conclusions

Chapter 6. Concluding reflections and recommendations
'This book is overflowing with insights on transdisciplinarity, co-production and methods to support learning across boundaries in urban communities. With case studies from both Africa and Europe, it covers a broad range of contexts. Unlike many authors who offer a supposedly 'one best' methodology, this book sets aside any pretension that one approach can achieve everything we might need. Instead, it asks and answers the more difficult, but ultimately more fruitful, question: how can we best design local interventions in response to diverse issues, people, organisations, cultures and environments? Nevertheless, the book is much more than a patchwork quilt of case studies: its achievement, and the achievement of the MISTRA Urban Futures research program that underpins it, is to take all that local learning and draw out more general insights to inform transdisciplinary practice. In this sense, the 'bottom up' learning in the local communities is mirrored in the structure of the book that narrates it. Dive in, explore, and then translate this learning into your own practice!'
Gerald Midgley, Professor of Systems Thinking and Co-Director of the Centre for Systems Studies, University of Hull, UK

'There is no greater need today than for integrating worlds of knowledge and practice in order to understand and deal with the complexities of changing environmental, social and economic conditions which impact cities. This timely book does just that. It draws on lessons learnt from field based research and practice and offers ideas and methods which are non prescriptive, adaptable to the diversity of geographic and cultural differences globally. It will be undoubtedly, a valuable resource for urban planning, for academics, practitioners and policy makers.'
Nabeel Hamdi, Professor Emeritus, Oxford Brookes University.

'What a treasure trove this book is! Over the last decade, Mistra Urban Futures has raised the bar for transdisciplinary projects by applying innovative methods and break-through thinking on co-production. This guide provide an array of tools and methods, illustrated by rich case studies from Kenya, South Africa, Sweden and the UK. It is useful for everyone using transdisciplinarity to address complex societal issues.'
Gabriele Bammer, Professor of Research Integration and Implementation, The Australian National University

Localizing the SDGs in England: Challenges and Value Propositions for Local Government
Perry, Beth
Diprose, Kristina
Taylor Buck, Nick
Simon, David
Frontiers in Sustainable Cities, Vol. 3 (2021), Iss.
https://doi.org/10.3389/frsc.2021.746337
[Citations: 3]
THE RISK OF AUSTERITY CO‐PRODUCTION IN CITY‐REGIONAL GOVERNANCE IN ENGLAND
Habermehl, Victoria
Perry, Beth
International Journal of Urban and Regional Research, Vol. 45 (2021), Iss. 3 P.555
https://doi.org/10.1111/1468-2427.13010
[Citations: 3]
Add to favourites
---
eBook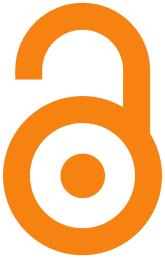 Read
Download book PDF
---
Paperback
£20.95
Add to basket
---
Hardback
£52.95
Add to basket
---