Book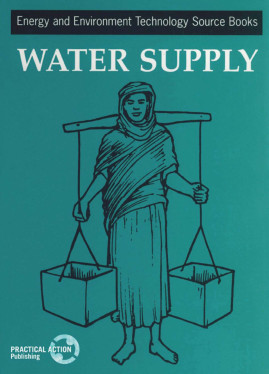 Water Supply
Published: 1996
Pages: 80

eBook: 9781780444444
Paperback: 9781853393440
The goals of this book are to promote understanding of water supply technologies and water supply management to enable women to make informed choices. The book also contains information on how to assess the suitability of different water supply options and how to find financial and technical assistance. This book is suitable for use by technical and non-technical project managers, project staff, extension officers, trainers and consultants concerned with women in development and women's organizations.
9781780444444.000 1
9781780444444.001 11
1 Women in water management and technology 11
Women's roles in traditional water management 11
Women in the decade 1981-90 12
2 The importance of an improved water supply 16
Benefits of better water 16
The reasons for good projects 17
Suitable design 18
The influence of women 20
Involving both women and men 22
Not all women are the same! 25
3 Options for an improved water supply 27
Technology and gender 27
Water sources: groundwater 28
Water sources: spring water 30
Water sources: rainwater harvesting 35
Lifting water 39
Transporting water 45
Piped water supply 49
Water purification 52
4 Gender in the project cycle 58
Project identification 58
Gender and personnel 61
Introducing a project 62
Participatory evaluation 65
5 A checklist for planners and evaluators 67
Gender policy/attitudes 67
Baseline 67
Further preparation 68
Participation and workload 68
Entry points 68
Construction, management, maintenance and actual use 68
Steps towards involvement of particular groups 69
Wrap-up questions 69
6 Detailed case studies 71
Improved water supply, Indonesia 71
Participatory development planning, Kenya 71
Handpump maintenance, Sri Lanka 72
Community-managed water supply systems, Colombia 72
A lesson learned about gender, Malawi 73
Distribution of bleach powder by women's groups, India 75
RESOURCES 77
REFERENCES 79
Vijita Fernando
Fernando is the current chairperson of the Centre for Family Services, the NGO pioneered by Dr Manoranee Saravanamuttu for women and children affected by conflict. She is a member of SLACLALS, the English Writers' Cooperative, and the Sri Lanka Federation of University Women.