Book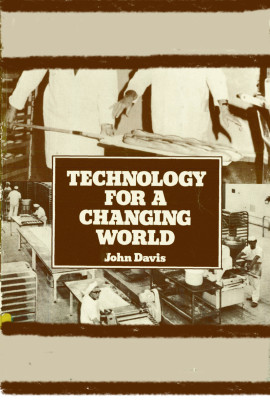 Technology for a Changing World
Published: 1978
Pages: 64

eBook: 9781780444345
Paperback: 9780903031561
This book has been compiled from John Davis' writings by Roger England in order that a wider group of people at home and overseas may see in simple outlines some of the most significant issues that have emerged in the course of this project - the search for more appropriate ways of meeting the material needs of people in a densely populated industrial society.
Prelims (Contents, Introduction)

1. Technology For a Changing World
John Davis
John Davis is a chartered engineer and was the National Secretary of the Industrial Christian Fellowship. His experience includes several years as Head of Products and Marketing Development in Shell International Petroleum, and as chairman and chief executive of groups of small Shell subsidiary companies. He has been a contributor to the Guardian and is author of Energy – To Use or Abuse and Technologies for a Changing World.
Roger England Roger England is a consultant in the planning and organisation of health care. His recent assignments include the planning of rural health development in south-west Sudan and urban slum health improvement in Jordan. He is also a Research Fellow at the Department of Community Health, Nottingham, working on appropriate planning and management methods in health care.