Book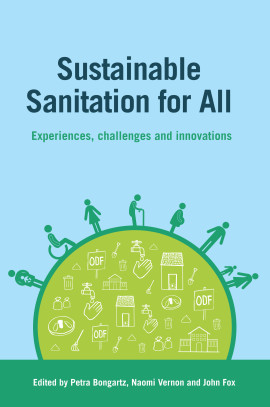 Sustainable Sanitation for All
Experiences, challenges and innovations
Petra Bongartz, Naomi Vernon, John Fox
Published: 2016
Pages: 336

eBook: 9781780449272
Paperback: 9781853399282
Hardback: 9781853399275
Great strides have been made in improving sanitation in many developing countries. Yet, 2.4 billion people worldwide still lack access to adequate sanitation facilities and the poorest and most vulnerable members of society are often not reached and their specific needs are not met. Moreover, sustainability is currently one of the key challenges in CLTS and wider
WASH practice, subsuming issues such as behaviour change, equity and inclusion, physical sustainability and sanitation marketing, monitoring and verification, engagement of governments, NGOs and donors, particularly after open defecation free (ODF) status is reached, and more. Achievement of ODF status is now recognised as only the first stage in a long process of change and sanitation improvement, with new challenges emerging every step of the way, such as how to stimulate progress up the sanitation ladder, how to ensure the poorest and marginalised are reached, or how to maintain and embed behaviour change.
There have been several useful studies on sustainability that have highlighted some of these different aspects as well as the complexities involved. This book develops these key themes by exploring current experience, practices, challenges, innovations and insights, as well as identifying a future research agenda and gaps in current knowledge. Describing the landscape of sustainability of CLTS and sanitation with reference to the Sustainable Development Goals (SDGs) and through examples from Africa and Asia, the book captures a range of experiences and innovations from a broad range of institutions and actors within the WASH sector, and attempts to make recommendations and practical suggestions for policy and practice for practitioners, funders, policy-makers and governments.
Figures, tables, and boxes
About the editors
Acronyms and abbreviations
Acknowledgements
Foreword
Robert Chambers
1. Going beyond open defecation free
Naomi Vernon and Petra Bongartz
Mapping the territory
2. Sanitation in Bangladesh: revolution, evolution, and new challenges
Suzanne Hanchett
3. Building environments to support sustainability of improved sanitation behaviours at scale: levers of change in East Asia
Nilanjana Mukherjee
4. Strengthening post-ODF programming: reviewing lessons from sub-Saharan Africa
Ann Thomas
Physical sustainability
5. CLTS and sanitation marketing: aspects to consider for a better integrated approach
Twitty Munkhondia, Warren Mukelabai Simangolwa and Alfonso Zapico Maceda
6. User-centred latrine guidelines – integrating CLTS with sanitation marketing: a case study from Kenya to promote informed choice
Yolande Coombes
7. Sanitation infrastructure sustainability challenges case study: Ethiopia
Hunachew Beyene
8. The long-term safe management of rural shit
Jamie Myers
Post-ODF engagement and monitoring
9. Beyond ODF: a phased approach to rural sanitation development
Andrew Robinson and Michael Gnilo
10. Roles and responsibilities for post-ODF engagement: building an enabling institutional environment for CLTS sustainability
Samuel Musembi Musyoki
11. Who is managing the post-ODF process in the community? A case study of Nambale sub-county in Western Kenya
Elizabeth Wamera
12. Tools for embedding post-ODF sustainability: experiences from SNV Nepal
Anup Kumar Regmi
13. Certification of open defecation-free status: emerging lessons from Kenya
Lewnida Sara
How to ensure equity and inclusion
14. Promoting choice: smart finance for rural sanitation development
Andrew Robinson and Michael Gnilo
15. Putting the hardest to reach at the heart of the Sustainable Development Goals
Sue Cavill, Sharon Roose, Cathy Stephen and Jane Wilbur
16. Leave no one behind: equality and non-discrimination in sanitation and hygiene
Archana Patkar
How to transform social norms
17. Purity, pollution, and untouchability: challenges affecting the adoption, use, and sustainability of sanitation programmes in rural India
Aashish Gupta, Diane Coffey, and Dean Spears
18. Using social norms theory to strengthen CATS impact and sustainability
Therese Dooley, Louise Maule and Michael Gnilo
19. Conclusion: gaps in knowledge and further research needed
Naomi Vernon and Petra Bongartz

'CLTS was an unpredicted phenomenon that changed the way governments, civil society and external agencies approach improving sanitary conditions for the poor; and brought hope to a depressing era of neglect and stagnation in sanitation thinking. But it appeared CLTS had a fatal flaw in that the use of often hastily built household latrines doesn't always last. This timely book brings together experiences from Asia and Africa to examine how to sustain the transformed mind-set, the facilities triggered by CLTS and the new patterns of defecation behaviour, which changed age-old traditions, now made more treacherous by population growth. The book tackles the next frontier: how to utilize the power of CLTS to create permanent facilities and improved service levels. The volume captures experiences and analysis which sorely need to be understood and built upon if we are to induce the much-delayed sanitation revolution that transformed life in Europe.'
Piers Cross, Senior Advisor to Sanitation and Water for All, former Global Manager of the World Bank Water and Sanitation Program
'At last, after decades of neglect, the world seems to be waking up to the greatest challenge of the 21st century; sanitation for all. But, as this book points out, declaring millions of villages open defecation free is just a start, we need to maintain the gains, deal with the faecal sludge, resolve problems of menstrual and hand hygiene, and see sanitation businesses spread around the world. It's time for critical thinking, which is just what this book provides; a state of the art check-in on the problems that we face and the solutions that have been found around the world. Every sanitation practitioner, indeed anyone interested in sustainable approaches to public health, needs to read this thoughtful book.'
Val Curtis, Director of the Environmental Health Group at the London School of Hygiene & Tropical Medicine
'This book is a necessary and valuable addition to the sanitation literature, identifying what we have learned from 15 years of working on understanding community preferences, and addressing constraints in demand, supply and the enabling environment.'
Jan Willem Rosenboom, sanitation expert
'This book puts forward a mix of innovative thinking based on experience and evidence that is useful and relevant whether working with communities on programmes or with governments on policy.'
Sanjay Wijesekera, Chief of Water, Sanitation, and Hygiene, Unicef
'This publication provides evidence on community-led total sanitation and it is essential we learn from it.'
Hilda Winarta, independent consultant, formerly Regional WaSH Specialist for Plan International Asia Regional Office

Petra Bongartz Petra Bongartz is the CLTS Knowledge Hub's Strategy, Communications and Networking Officer and has been working on CLTS for almost 10 years. Together with Robert Chambers she created the CLTS Knowledge Hub at IDS in 2009. Petra leads on the Hub's communication activities including the CLTS website, (co)facilitates workshops and develops and implements the Hub's strategy with the other Hub members. She is the co-editor of Tales of Shit: CLTS in Africa.
Naomi Vernon Naomi Vernon is the Programme Officer for the CLTS Knowledge Hub at the Institute of Development Studies, where she has worked for nine years. She is also the lead editor and designer of the CLTS Knowledge Hub publication series Frontiers of CLTS: Innovations and Insights, and co-authored the issue 'CLTS and Sustainability: Taking Stock'.
John Fox John Fox is a development communication consultant, journalist, and Managing Director, iDC, Nairobi. He was the lead author of the facilitator's resource pack, Managing CLTS, for Plan International Kenya in 2013.
Add to favourites
---
eBook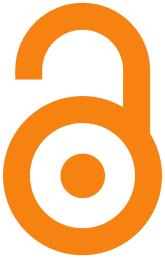 Read
---
Paperback
£17.95
Add to basket
---
Hardback
£49.95
Add to basket
---