Book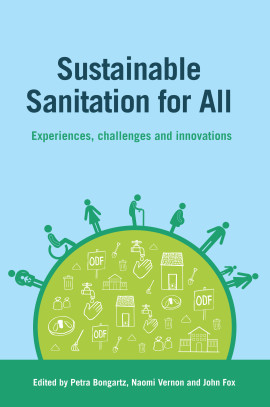 Sustainable Sanitation for All
Experiences, challenges and innovations
Petra Bongartz, Naomi Vernon, John Fox
Published: 2016
Pages: 336

eBook: 9781780449272
Paperback: 9781853399282
Hardback: 9781853399275
Great strides have been made in improving sanitation in many developing countries. Yet, 2.4 billion people worldwide still lack access to adequate sanitation facilities and the poorest and most vulnerable members of society are often not reached and their specific needs are not met. Moreover, sustainability is currently one of the key challenges in CLTS and wider
WASH practice, subsuming issues such as behaviour change, equity and inclusion, physical sustainability and sanitation marketing, monitoring and verification, engagement of governments, NGOs and donors, particularly after open defecation free (ODF) status is reached, and more. Achievement of ODF status is now recognised as only the first stage in a long process of change and sanitation improvement, with new challenges emerging every step of the way, such as how to stimulate progress up the sanitation ladder, how to ensure the poorest and marginalised are reached, or how to maintain and embed behaviour change.
There have been several useful studies on sustainability that have highlighted some of these different aspects as well as the complexities involved. This book develops these key themes by exploring current experience, practices, challenges, innovations and insights, as well as identifying a future research agenda and gaps in current knowledge. Describing the landscape of sustainability of CLTS and sanitation with reference to the Sustainable Development Goals (SDGs) and through examples from Africa and Asia, the book captures a range of experiences and innovations from a broad range of institutions and actors within the WASH sector, and attempts to make recommendations and practical suggestions for policy and practice for practitioners, funders, policy-makers and governments.
Figures, tables, and boxes

About the editors

Acronyms and abbreviations

Acknowledgements

Foreword

Robert Chambers

1. Going beyond open defecation free

Naomi Vernon and Petra Bongartz

Mapping the territory

2. Sanitation in Bangladesh: revolution, evolution, and new challenges

Suzanne Hanchett

3. Building environments to support sustainability of improved sanitation behaviours at scale: levers of change in East Asia

Nilanjana Mukherjee

4. Strengthening post-ODF programming: reviewing lessons from sub-Saharan Africa

Ann Thomas

Physical sustainability

5. CLTS and sanitation marketing: aspects to consider for a better integrated approach

Twitty Munkhondia, Warren Mukelabai Simangolwa and Alfonso Zapico Maceda

6. User-centred latrine guidelines – integrating CLTS with sanitation marketing: a case study from Kenya to promote informed choice

Yolande Coombes

7. Sanitation infrastructure sustainability challenges case study: Ethiopia

Hunachew Beyene

8. The long-term safe management of rural shit

Jamie Myers

Post-ODF engagement and monitoring

9. Beyond ODF: a phased approach to rural sanitation development

Andrew Robinson and Michael Gnilo

10. Roles and responsibilities for post-ODF engagement: building an enabling institutional environment for CLTS sustainability

Samuel Musembi Musyoki

11. Who is managing the post-ODF process in the community? A case study of Nambale sub-county in Western Kenya

Elizabeth Wamera

12. Tools for embedding post-ODF sustainability: experiences from SNV Nepal

Anup Kumar Regmi

13. Certification of open defecation-free status: emerging lessons from Kenya

Lewnida Sara

How to ensure equity and inclusion

14. Promoting choice: smart finance for rural sanitation development

Andrew Robinson and Michael Gnilo

15. Putting the hardest to reach at the heart of the Sustainable Development Goals

Sue Cavill, Sharon Roose, Cathy Stephen and Jane Wilbur

16. Leave no one behind: equality and non-discrimination in sanitation and hygiene

Archana Patkar

How to transform social norms

17. Purity, pollution, and untouchability: challenges affecting the adoption, use, and sustainability of sanitation programmes in rural India

Aashish Gupta, Diane Coffey, and Dean Spears

18. Using social norms theory to strengthen CATS impact and sustainability

Therese Dooley, Louise Maule and Michael Gnilo

19. Conclusion: gaps in knowledge and further research needed

Naomi Vernon and Petra Bongartz
'CLTS was an unpredicted phenomenon that changed the way governments, civil society and external agencies approach improving sanitary conditions for the poor; and brought hope to a depressing era of neglect and stagnation in sanitation thinking. But it appeared CLTS had a fatal flaw in that the use of often hastily built household latrines doesn't always last. This timely book brings together experiences from Asia and Africa to examine how to sustain the transformed mind-set, the facilities triggered by CLTS and the new patterns of defecation behaviour, which changed age-old traditions, now made more treacherous by population growth. The book tackles the next frontier: how to utilize the power of CLTS to create permanent facilities and improved service levels. The volume captures experiences and analysis which sorely need to be understood and built upon if we are to induce the much-delayed sanitation revolution that transformed life in Europe.'
Piers Cross, Senior Advisor to Sanitation and Water for All, former Global Manager of the World Bank Water and Sanitation Program
'At last, after decades of neglect, the world seems to be waking up to the greatest challenge of the 21st century; sanitation for all. But, as this book points out, declaring millions of villages open defecation free is just a start, we need to maintain the gains, deal with the faecal sludge, resolve problems of menstrual and hand hygiene, and see sanitation businesses spread around the world. It's time for critical thinking, which is just what this book provides; a state of the art check-in on the problems that we face and the solutions that have been found around the world. Every sanitation practitioner, indeed anyone interested in sustainable approaches to public health, needs to read this thoughtful book.'
Val Curtis, Director of the Environmental Health Group at the London School of Hygiene & Tropical Medicine
'This book is a necessary and valuable addition to the sanitation literature, identifying what we have learned from 15 years of working on understanding community preferences, and addressing constraints in demand, supply and the enabling environment.'
Jan Willem Rosenboom, sanitation expert
'This book puts forward a mix of innovative thinking based on experience and evidence that is useful and relevant whether working with communities on programmes or with governments on policy.'
Sanjay Wijesekera, Chief of Water, Sanitation, and Hygiene, Unicef
'This publication provides evidence on community-led total sanitation and it is essential we learn from it.'
Hilda Winarta, independent consultant, formerly Regional WaSH Specialist for Plan International Asia Regional Office

Petra Bongartz Petra Bongartz is the CLTS Knowledge Hub's Strategy, Communications and Networking Officer and has been working on CLTS for almost 10 years. Together with Robert Chambers she created the CLTS Knowledge Hub at IDS in 2009. Petra leads on the Hub's communication activities including the CLTS website, (co)facilitates workshops and develops and implements the Hub's strategy with the other Hub members. She is the co-editor of Tales of Shit: CLTS in Africa.
Naomi Vernon Naomi Vernon is the Programme Officer for the CLTS Knowledge Hub at the Institute of Development Studies, where she has worked for nine years. She is also the lead editor and designer of the CLTS Knowledge Hub publication series Frontiers of CLTS: Innovations and Insights, and co-authored the issue 'CLTS and Sustainability: Taking Stock'.
John Fox John Fox is a development communication consultant, journalist, and Managing Director, iDC, Nairobi. He was the lead author of the facilitator's resource pack, Managing CLTS, for Plan International Kenya in 2013.
The impact of access to water supply and sanitation on the prevalence of active trachoma in Ethiopia: A systematic review and meta-analysis
Abebe, Thomas Ayalew
Tucho, Gudina Terefe
Reithinger, Richard
PLOS Neglected Tropical Diseases, Vol. 15 (2021), Iss. 9 P.e0009644
https://doi.org/10.1371/journal.pntd.0009644
[Citations: 0]
Open defecation-free slippage and its associated factors in Ethiopia: a systematic review
Abebe, Thomas Ayalew
Tucho, Gudina Terefe
Systematic Reviews, Vol. 9 (2020), Iss. 1
https://doi.org/10.1186/s13643-020-01511-6
[Citations: 19]
Inconvenient truth: unsafely managed fecal sludge after achieving MDG for decades in Thailand
Koottatep, Thammarat
Taweesan, Achara
Kanabkaew, Thongchai
Polprasert, Chongrak
Journal of Water, Sanitation and Hygiene for Development, Vol. 11 (2021), Iss. 6 P.1062
https://doi.org/10.2166/washdev.2021.118
[Citations: 1]
Configurations of sustainable development goals that promote sustainable entrepreneurship over time
Moya‐Clemente, Ismael
Ribes‐Giner, Gabriela
Pantoja‐Díaz, Odette
Sustainable Development, Vol. 28 (2020), Iss. 4 P.572
https://doi.org/10.1002/sd.2009
[Citations: 8]
Assessment of the implementation of community-led total sanitation, hygiene, and associated factors in Diretiyara district, Eastern Ethiopia
Tessema, Roba Argaw
Biswas, Animesh
PLOS ONE, Vol. 12 (2017), Iss. 4 P.e0175233
https://doi.org/10.1371/journal.pone.0175233
[Citations: 19]
Equity implications for sanitation from recent health and nutrition evidence
Cronin, A. A.
Gnilo, M. E.
Odagiri, M.
Wijesekera, S.
International Journal for Equity in Health, Vol. 16 (2017), Iss. 1
https://doi.org/10.1186/s12939-017-0709-5
[Citations: 9]
Water and Sanitation-Related Diseases and the Changing Environment
THE HUMAN RIGHT TO SANITATION
Jain, Anoop
Graham, Jay
2018
https://doi.org/10.1002/9781119415961.ch2
[Citations: 0]
Geographical distribution and antibiotics susceptibility patterns of toxigenic Vibrio cholerae isolates from Kisumu County, Kenya
Awuor, Silas O.
Omwenga, Eric O.
Daud, Ibrahim I.
African Journal of Primary Health Care & Family Medicine, Vol. 12 (2020), Iss. 1
https://doi.org/10.4102/phcfm.v12i1.2264
[Citations: 4]
Community health clubs improve latrine construction through savings, lending, and income-generating activities
Murakwani, Pamela Ncube
Sibanda, Wellington
Dube, Sijabulisiwe Beatrice
Weber, Nicole
Journal of Water, Sanitation and Hygiene for Development, Vol. 12 (2022), Iss. 2 P.227
https://doi.org/10.2166/washdev.2022.084
[Citations: 0]
A socio-ecological analysis of barriers to the adoption, sustainablity and consistent use of sanitation facilities in rural Ethiopia
Alemu, Fikralem
Kumie, Abera
Medhin, Girmay
Gebre, Teshome
Godfrey, Phoebe
BMC Public Health, Vol. 17 (2017), Iss. 1
https://doi.org/10.1186/s12889-017-4717-6
[Citations: 20]
Determinants of toilet ownership among rural households in six eastern districts of Indonesia
Hirai, Mitsuaki
Kelsey, Andrea
Mattson, Kay
Cronin, Aidan A.
Mukerji, Supriya
Graham, Jay P.
Journal of Water, Sanitation and Hygiene for Development, Vol. 8 (2018), Iss. 3 P.533
https://doi.org/10.2166/washdev.2018.010
[Citations: 8]
Critical Analysis of the Implementation of Clean India Mission in the Rural Areas: A Gender Perspective
Basnet​, Sahara
Hoque, Md Mahmudul
(2022) P.1
https://doi.org/10.1080/1554477X.2022.2115281
[Citations: 0]
Ecology, Economy and Society
Household Microenvironment and Its Impact on Infectious Diseases in India—Evidence from the National Sample Surveys
Gupta, Indrani
Chowdhury, Samik
2018
https://doi.org/10.1007/978-981-10-5675-8_13
[Citations: 0]
Contextual and psychological factors influencing open defecation free status: an exploratory qualitative study in rural South Western Uganda
Ntaro, Moses
Owokuhaisa, Judith
Isunju, John Bosco
Mulogo, Edgar
Ssempebwa, John C.
BMC Public Health, Vol. 22 (2022), Iss. 1
https://doi.org/10.1186/s12889-022-12759-z
[Citations: 0]
Is Community-Led Total Sanitation connected to the rebuilding of latrines? Quantitative evidence from Mozambique
Mosler, Hans-Joachim
Mosch, Sebastian
Harter, Miriam
Puebla, Iratxe
PLOS ONE, Vol. 13 (2018), Iss. 5 P.e0197483
https://doi.org/10.1371/journal.pone.0197483
[Citations: 22]
'Why don't they use the toilet built for them?': Explaining toilet use in Chhattisgarh, Central India
Jacob, Suraj
Natrajan, Balmurli
Ajay, T. G.
Contributions to Indian Sociology, Vol. 55 (2021), Iss. 1 P.89
https://doi.org/10.1177/0069966720972565
[Citations: 2]
The elimination of open defecation and its adverse health effects: a moral imperative for governments and development professionals
Mara, Duncan
Journal of Water, Sanitation and Hygiene for Development, Vol. 7 (2017), Iss. 1 P.1
https://doi.org/10.2166/washdev.2017.027
[Citations: 28]
Quantifying user preferences for sanitation construction and use: Application of discrete choice experiments in Amhara, Ethiopia
Goddard, Frederick G. B.
Delea, Maryann G.
Sclar, Gloria D.
Woreta, Mulat
Zewudie, Kassahun
Freeman, Matthew C.
Tropical Medicine & International Health, Vol. 23 (2018), Iss. 12 P.1364
https://doi.org/10.1111/tmi.13163
[Citations: 6]
Lessons learned from the national sanitation campaign in Njombe district, Tanzania
Safari, John
Mohamed, Hussein
Dimoso, Provident
Akyoo, Winfrida
Odhiambo, Francis
Mpete, Regnihaldah
Massa, Khalid
Mwakitalima, Anyitike
Journal of Water, Sanitation and Hygiene for Development, Vol. 9 (2019), Iss. 4 P.754
https://doi.org/10.2166/washdev.2019.274
[Citations: 5]
A mixed-methods study of women's sanitation utilization in informal settlements in Kenya
Winter, Samantha Cristine
Dreibelbis, Robert
Dzombo, Millicent Ningoma
Barchi, Francis
Bazzano, Alessandra N.
PLOS ONE, Vol. 14 (2019), Iss. 3 P.e0214114
https://doi.org/10.1371/journal.pone.0214114
[Citations: 11]
Add to favourites
---
eBook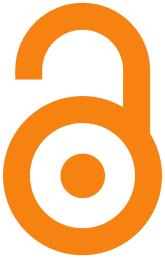 Read
Download book PDF
---
Paperback
£17.95
Add to basket
---
Hardback
£49.95
Add to basket
---