Book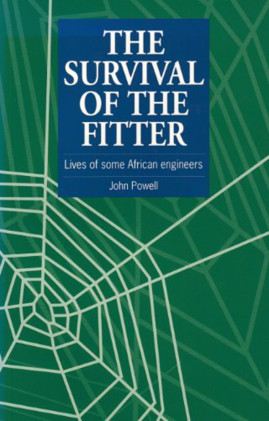 The Survival of the Fitter
Lives of some African engineers
Published: 1995
Pages: 144

eBook: 9781780446189
Paperback: 9781853393167
This book traces the development of Ghana's informal engineering sector through stories of the progress of the actual people involved. The first generation of grassroots engineers are wayside vehicle mechanics, or 'fitters', engaged in repairing machinery. The author argues that the evolution of a fitter, from this role to that of a manufacturer of tools, machines and equipment serving a wide range of 'secondary' urban and rural industries, is central to progress in engineering, and that engineering and engineers are central to the development of an economy.
Preface to First Edition vii

Preface to Second Edition viii

Historical background 1

Intermediate Technology Transfer Unit 5

Informal sector focus 7

Free-of-charge services 8

Self-financing 8

No ab-initio training 8

Training for self-employment 8

Material assistance 9

Services of the ITTU 10

Purpose of the ITTU 10

Demonstration 11

Retail store 12

Information and advice 12

Training 13

Hire of manufacturing facilities 14

Sale of manufacturing facilities 14

Machine tool installation and repair 15

Sub-contracting production orders 16

Sale of small tools 16

Other technical services 17

Letting of workshop accommodation 18

Supply of raw materials 18

Financial aid 19

Summary of services of the ITTU 20

Staffing of the ITTU 22

Purpose of the ITTU 22

Staff grades in the ITTU 22

Production and training 23

Visiting apprentices 24

ITTU apprentices 25

Employment generation 25

Duties of principal officers 27

The ITTU manager 28

Assistant manager 30

The workshop supervisor (chief technician) 30

The training officer 32

Section leaders 34

Rural and womens' industries extension officer 35

Accounting officer 36

Stores officer 36

Security officer 37

Other subordinate staff 38

Client selection and development 39

The client 39

Needs of clients 40

Process of selection 41

Regional advisory/management boards 43

The future 46

Appendix 51

Technologies and products introduced by the TCC/ITTUs

1972-93 51

Technologies introduced and transferred by TCC/Suame ITTU

1972-86 51

Products manufactured by ITTUs and clients 1980-93 52

A Produced by metal machining 52

B Produced by hand forging 52

C Produced by casting 53

D Produced by welding and steel fabrication 53

E Produced by carpentry 54
John Powell
After teaching at the University of Science and Technology Kumasi, Ghana, John Powell was appointed Director of the Technology Consultancy Centre and in 1987, he was appointed the first Director of the GRATIS Project.
Innovation in informal settings: reflections and proposals for a research agenda
Cozzens, Susan
Sutz, Judith
Innovation and Development, Vol. 4 (2014), Iss. 1 P.5
https://doi.org/10.1080/2157930X.2013.876803
[Citations: 80]
The role of materiality in apprenticeships: the case of the Suame Magazine, Kumasi, Ghana
Jaarsma, Thomas
Maat, Harro
Richards, Paul
Wals, Arjen
Journal of Vocational Education & Training, Vol. 63 (2011), Iss. 3 P.439
https://doi.org/10.1080/13636820.2011.572173
[Citations: 9]
The Blacksmiths of Tamale: The Dynamics of Space and Time in a Ghanaian Industry
MacGaffey, Wyatt
Africa, Vol. 79 (2009), Iss. 2 P.169
https://doi.org/10.3366/E0001972009000679
[Citations: 4]
Thinking through Urban Obsolescence: Tinkering, Repair and the Politics of Joona in Bombay/Mumbai's Taxi Trade
Bedi, Tarini
International Journal of Urban and Regional Research, Vol. 45 (2021), Iss. 5 P.848
https://doi.org/10.1111/1468-2427.12948
[Citations: 0]
Provincialising Waste: The Transformation of Ambulance Car 7/83–2 to Tro-Tro Dr. Jesus
Beisel, Uli
Schneider, Tillmann
Environment and Planning D: Society and Space, Vol. 30 (2012), Iss. 4 P.639
https://doi.org/10.1068/d9610
[Citations: 17]
Technology Support for Small-scale Industry in Developing Countries: A Review of Concepts and Project Practices
Romijn, Henny
Oxford Development Studies, Vol. 29 (2001), Iss. 1 P.57
https://doi.org/10.1080/13600810124790
[Citations: 10]