Book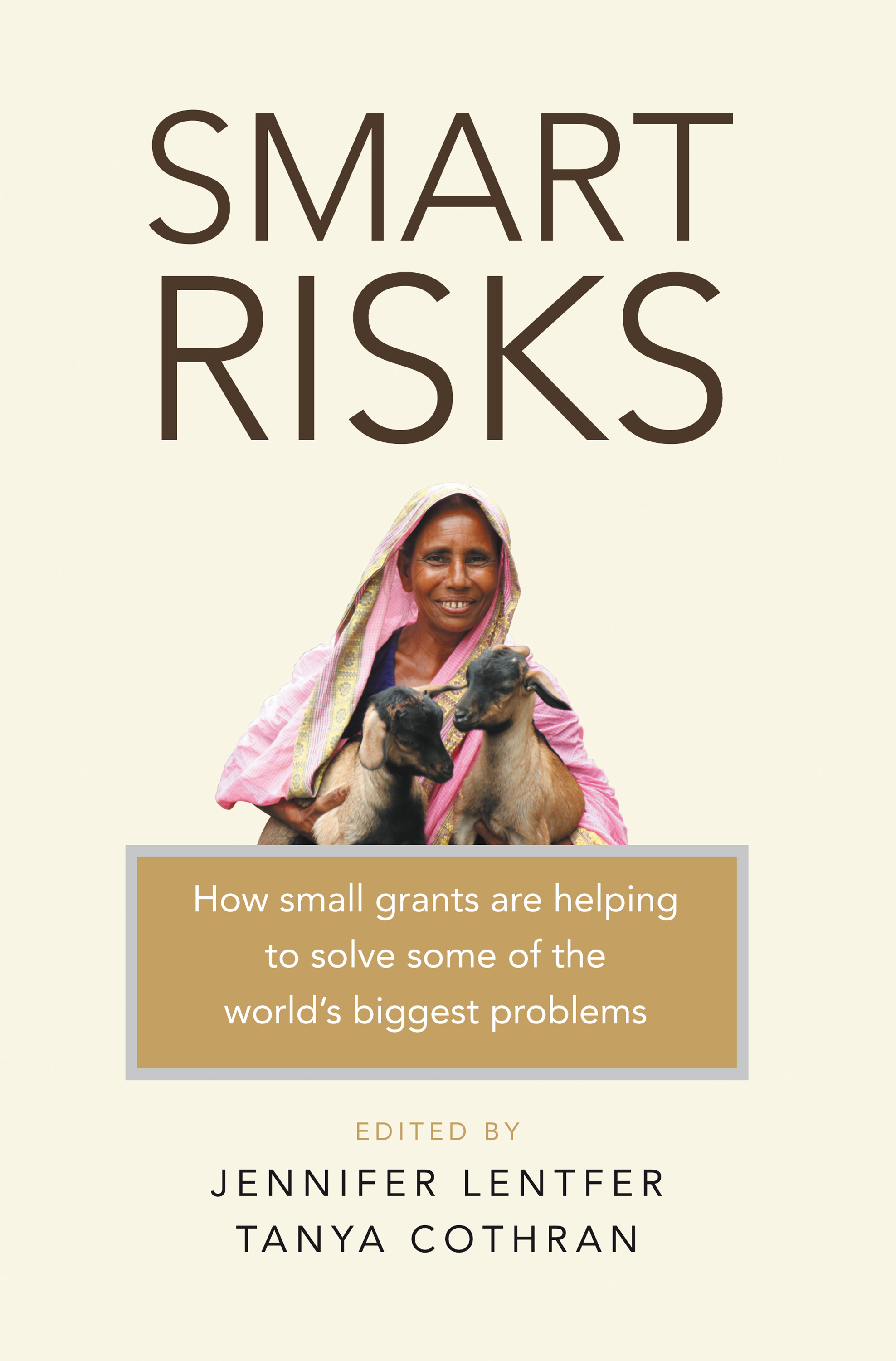 Smart Risks
How small grants are helping to solve some of the world's biggest problems
Jennifer Lentfer, Tanya Cothran
Published: 2017
Pages: 186

eBook: 9781780449302
Paperback: 9781853399312
Hardback: 9781853399305
As never before, international aid is in the hands of ordinary people. Concerned citizens in wealthy countries are starting philanthropy groups, joining giving circles, and travelling internationally to lend support. Yet, they are torn between the feelings that 'something' must be done about global poverty and that foreign assistance is creating dependency and fueling corruption overseas.

A growing community of international small grant-makers know how to find and fund effective grassroots initiatives. Compared to donor-controlled, large-scale, project-based international aid funding, small grant-makers use the concept of 'smart risks' to build upon existing human and social capital and to make a lasting changes in people's lives.

Smart Risks brings together the wisdom of experts with wide-ranging experience within the development sector. Their contributions focus on five guiding question, such as 'who is a smart risk?' and 'what is your role in smart risks?' They include case studies, personal stories of lessons learned over time, provocative insights on power and privilege, and practical frameworks for choosing, investing in, and measuring the impact of grassroots organizations and movements.

This book is essential reading for all those who wonder how their donations and work can make a difference in developing countries – from aid agency staff and policy makers, to globally engaged individuals.

Introduction
Smart Risk #1: Investing in local expertise
Making local to global connections
Community resilience
Peace begins at home
Dedication, incentives, and what drives local leaders
The real experts
Respect at the core
Smart Risk #2: Being non-prescriptive and flexible, with a
long-term outlook
Unearthing community wisdom
When local leaders say, 'Thanks but no thanks'
Local leaders in the driver's seat
Leaving the room
When small is too small
Smart Risk #3: Looking to the grassroots for innovation
Small grants as seed funding for entrepreneurs
Grants, not loans
Building accountability from the ground up in Liberia
Out of the comfort zone
Fruitful failures and the pull of curiosity
What if we saw "mistakes" as fuel for innovation?
Smart Risk #4: Rethinking accountability
Charity rankers: Who is defining effectiveness?
The solution within: Communities mitigate their own risks
Does your financial report make people feel poor?
What "real-time" community feedback can tell you that
evaluations can't
Dusty sneakers, girls dorms, and challenging our assumptions
Rigorous humility
Smart Risk #5: Practicing vulnerability
The Dissonance
Uncomfortable conversations
Ten rules for helping
Whose capacity needs to be built?
Questions to focus organizational learning for social change
What happens when we listen?
The Five Essential Qualities of Grassroots Grantmakers
Conclusion