Book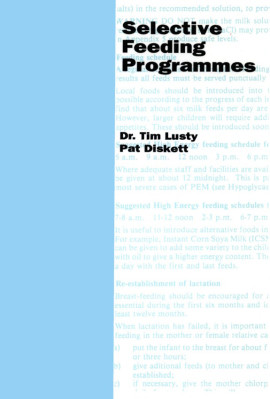 Selective Feeding Programmes
Series: Practical Health Guides
Published: 1984
Pages: 96

eBook: 9780855988494
Paperback: 9780855980979
Over the years, Oxfam has been involved in a wide variety of health-related projects. The "Practical Health Guides" draw on this experience to put forward ideas on best practice in the provision of health care and services in developing countries. A comprehensive manual for use in treating different degrees of malnutrition in emergency situations, this book is an important reference for emergency planners and field-workers.

The first part describes the assessment and monitoring of nutritional needs; part two gives detailed directions for the setting up and administration of selective and therapeutic feeding programmes, and appendices provide useful checklists and tables.
Introduction

Part One: Assessments and Surveys

Chapter 1: Malnutrition: definitions and descriptions

Chapter 2: Anthropometric measurements

Chapter 3: Assessment and information gathering

Chapter 4: Surveys and interpreting and using results

Part Two: Selective Feeding Programmes

Chapter 5: Feeding programmes

Chapter 6: Supplementary Feeding Programmes

Chapter 7: Therapeutic Feeding Programmes

Chapter 8: Health care and vitamin deficiencies

Chapter 9: Training of Community Health Workers in nutrition

Chapter 10: Reporting/Monitoring and Evaluation of Programmes

Part Three: Appendices

1.Checklist

2.Weight/height tables

3.Contents of Oxfam Feeding Kits and other resources

4.Standard food tables and nutritional requirements

5.Recipes

6.Directions for construction of length board, height stick and height arch for measuring children

7.Further reading.