Book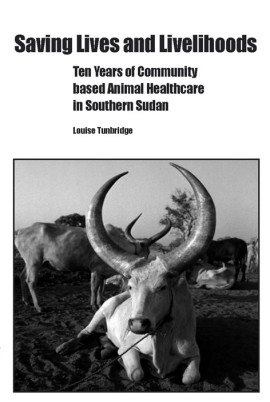 Saving Lives and Livelihoods
Ten Years of Community-based Animal Healthcare in Sudan
Published: 2005
Pages: 80

eBook: 9781780441542
Paperback: 9781853396113
In southern Sudan, the problems of disease in the economically and culturally important area of cattle rearing have been faced for centuries. Now along with the prospect of the end of the long-running war in the region, comes also the vital news of the likely eradication of rinderpest (also called 'cattle plague' an acute, usually fatal viral disease of cattle).

Saving Lives and Livelihoods is a brief and readable account of the successful work undertaken by the Operation Lifeline Sudan Livestock Programme. Highly illustrated with useful photographs, the book explains the background to the problems of livestock diseases and gives detailed information on what made this veterinary programme so effective – despite the very difficult working environment.

With an emphasis on community involvement and lesson learning from previous initiatives, this book is essential reading for anyone involved in livestock development in Africa and elsewhere.
Prelims (Foreword by Jotham T. Musiime, Acknowledgements)

1. Saving Lives and Livelihoods
Louise Tunbridge
Louise Tunbridge has been based in Nairobi as a journalist since 1992. During the 1990s, she reported primarily for the BBC and the Daily Telegraph, and travelled frequently to southern Sudan. She currently runs the IRIN Radio project for East & Central Africa.
Foot-and-Mouth Disease Vaccination in South Sudan: Benefit-Cost Analysis and Livelihoods Impact
Barasa, M.
Catley, A.
Machuchu, D.
Laqua, H.
Puot, E.
Tap Kot, D.
Ikiror, D.
Transboundary and Emerging Diseases, Vol. 55 (2008), Iss. 8 P.339
https://doi.org/10.1111/j.1865-1682.2008.01042.x
[Citations: 51]