Book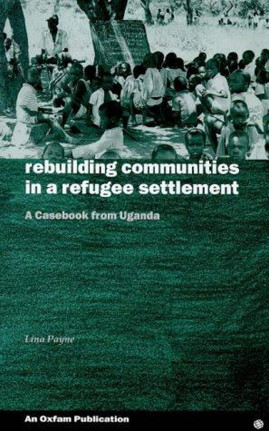 Rebuilding Communities in Refugee Settlements
Published: 1998
Pages: 96

eBook: 9780855988371
Paperback: 9780855983949
This book gives a critical account of a complex and ambitious refugee-settlement programme in support of 55,000 refugees who fled in 1993 from armed conflict in south Sudan into a remote and insecure region of north-west Uganda. In helping refugees to rebuild self-reliant, sustainable communities, Oxfam's vision was to treat them as people with their own capacities and dignity. This book relates how structures were established to ensure the representation of all groups, particularly the most vulnerable. It considers the questions of integration with the local host population; site-suitability and the impact of refugee settlements on their physical environment; the problems of donor fatigue and the internal stresses created when a disaster-relief operation evolves into a community-development programme in a still-turbulent context.
Acknowledgements

Abbreviations

Preface

Introduction

An overview of the Ikafe programme

An 'enabling environment'?

Working towards social reconstruction

Working towards sustainable livelihoods

Policies working against settlement in Ikafe

The importance on communications work

Organisational issues

In Conclusion:

some lessons and recommendations

Notes

Sources and further reading.
Lina Payne
Lina Payne is a Social Development Adviser for the Department For International Development (DFID) in Bangladesh. Previously Social Policy Adviser for Eastern Europe and the Former soviet Union at Oxfam GB, she carried out social research on its Imvepi programme in Uganda between 1996-1998.