Book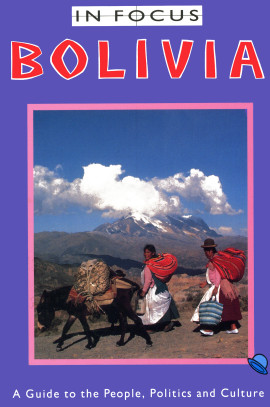 Bolivia In Focus
A Guide to the People, Politics and Culture
Series: Latin America In Focus
Published: 1994
Pages: 76

eBook: 9781909013032
Paperback: 9780906156919
Often caricatured in Europe and the US as the land of coups and cocaine, Bolivia is a country full of rich traditions stemming from before the arrival of Columbus. In the most Indian of Latin American nations, pre-Conquest lifestyles, languages and dress have adapted to survive centuries of oppression and forced labour in the silver and tin mines which dot the landscape.

Bolivia In Focus is an authoritative and up-to-date guide to this fascinating land. It explores:
The history: Life under Spanish rule; the impact of independence and war; the revolution of 1952 and military intervention in politics.
Politics and the economy: Political parties, trade unions and the military; the rise of independent grassroots movements; free market reforms and the collapse of mining in the 1980s; coca and cocaine production.
People and society: Migration to the cities and the increasing influence of Brazil and Argentina; the fight to regain access to the sea.
Culture: The Indian identity; the indigenismo movement; music and religion; media and censorship.

Bolivia In Focus is the second in a series of guides covering the countries of South and Central America and the Caribbean.
Prelims - Bolivia In Focus (Title Page, Copyright Information, Contents, Introduction: Chuquiago - To have and have not)

1. Bolivia In Focus