Book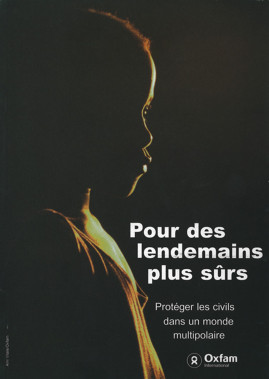 Pour des lendemains plus sûrs
Protéger les civils dans un monde multipolaire
Published: 2008
Pages: 148

eBook: 9780855988302
Depuis la fin de la guerre froide, le nombre de conflits armés dans le monde a baissé. Mais est-ce la tendance sur le point d'être renversée? Le changement climatique, la pauvreté et les inégalités, et la plus grande disponibilité des armes tout accroître les risques de conflits croissants. En 1949, les Conventions de Genève consacrés aux droits des personnes à être protégées contre les atrocités dans les conflits. Pourtant, des civils sont encore tués, violés et forcés de fuir leurs maisons, 60 ans après. En 2005, presque tous les gouvernements du monde a accepté sa responsabilité de protéger les civils. Beaucoup ont échoué à tenir cette promesse. Les gouvernements doivent maintenant faire de nouveaux efforts pour relever le défi dans un monde en mutation rapide «multipolaire», où la Chine et les Etats-Unis seront les «superpuissances», et où l'Inde, l'Union européenne, le Brésil et d'autres sont acquérir de nouvelles influence mondiale. Beaucoup de gens pensent qu'il ya peu qui peut être fait pour empêcher le ciblage brutal de civils qui caractérise la guerre moderne. Ils ont tort.
Summary

1 Introduction

2 Real and future danger

3 Building on success

4 Standing between people and protection

5 In place of failure

6 Conclusion: choosing the future

Notes

Index
Ed Cairns
Edmund Cairns is Research Coordinator of Oxfam International's humanitarian campaign.