Book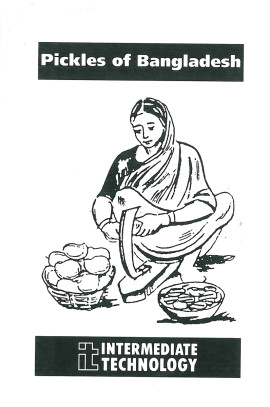 Pickles of Bangladesh
Rural manufacturing in sub-Saharan Africa
Published: 1996
Pages: 23

eBook: 9781780442976
Paperback: 9781853391286
This booklet was the result of a workshop run by the Ahsania Mission. The objective of the workshop was to produce adult literacy booklets that covered practical subjects. This booklet covers how to set up a small business making pickles and drew on the work of Intermediate Technology Bangladesh.
PREFACE Vll

ACKNOWLEDGEMENTS ix

INTRODUCTION xi

One: Rural industrialization

Identifying a strategy for small-scale rural

industrialization 1

The blacksmiths of Manie, Zaire 3

In-house shortcomings restraining informal

industrialization 12

Resource deficiencies which restrain informal

industrialization 15

Rural industrial viability 19

Industrial origins: traditional or implanted? 21

Two: Rural workshops

The comparative viability of urban and rural informal

manufacturing 25

The significance of innovation 31

Sustainability and growth 35

Form of design input required by primary and

secondary workshops 39

The comparative viability of primary and secondary

workshops 46

Categorization of small workshop production in

developing countries 47

Three: Relevance and ignorance

The contribution of the small workshop 52

The relevance of the small workshop within

African development 55

The failure of interventions 60

Perception of success 67

Four: Artisan-orientated intervention

The recognition of indigenous technical'knowledge 77

The control of interventions 81

Respectful collaboration 85

External agents 99

Clients and targets 102

Success indicators 104

Five: The way forward

The manner of interventions 108

Approach to training 114

Implications for intervention agents 120

BIBLIOGRAPHY 127
Mike Battcock
In 2000, Mike Battcock joined the Civil Society Department at the Department for International Development (DFID). He has worked on a range of areas including the Civil Society Challenge Fund, partnership programme agreements and producing guidance material for DFID country offices.