Book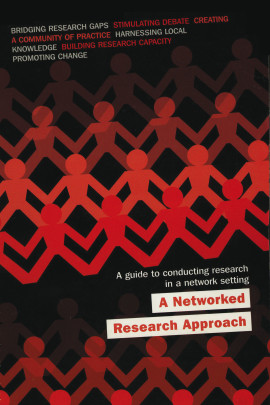 A Networked Research Approach
A guide to conducting research in a network setting
Published: 2006
Pages: 60

eBook: 9781780441511
Paperback: 9781853396618
Despite the rhetoric of bottom-up development, the international development agenda remains dominated by the economic interests and institutional priorities of the North, and supported by knowledge generated through Northern Universities, resource centres and think tanks. One means of addressing this imbalance is to ensure that the research used to determine and justify development priorities is both Southern-driven and accessible to Southern-based policymakers and development practitioners. IFRTD has pioneered and tested a Networked Research Approach that fully reflects its southern-driven networking principles.
Introduction

Step 1 Getting started

Step 2 Developing the research framework

Step 3 Research phase

Step 4 Impact and sustainability

Appendices
Kate Czuczman
Kate Czuczman was Editor and Communications Coordinator at International Forum for Rural Transport and Development (IFRTD) for 10 years. Currently she is Director at Big Friday.