Book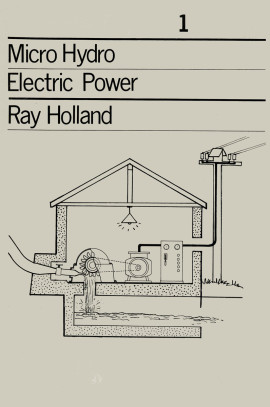 Micro-Hydro Electric Power
Technical papers 1
Published: 1983
Pages: 46

eBook: 9781780444154
Paperback: 9781853393631
A summary of the state of the art in micro-hydro with a section on the economics of micro-hydro installation and operation. Invaluable to engineers, consultants and field workers in the developing world.
Prelims (Preface, Contents, List of Illustrations, Introduction)

1. Micro Hydro Electric Power
Ray Holland
Ray Holland is an Electrical Engineer working as Project Manager with the Industrial Services Division of ITDG. Over the past four years he has been managing micro hydro projects in many developing countries including Sri Lanka, Nepal, Thailand and Colombia.