Book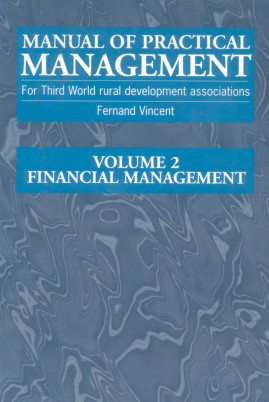 Manual of Practical Management for Third World Rural Development Associations
Two-volume set
Series: Manual of Practical Management
Published: 1997
Pages: 448

Paperback: 9781853395529
This comprehensive and simple guide will clarify management problems for those involved with non-governmental associations in developing countries. With numerous examples and annexes together with a glossary of unfamiliar technical terms.
Volume I deals with organisation, administration and communication;

Volume II covers financial management.
Fernand Vincent
Linden Vincent is Professor of Irrigation at t he Department of Irrigation and Soil and Water Conservation, Wageningen Agricultural University, The Netherlands, and was formerly a Research Fellow at t he Overseas Development Institute.