Book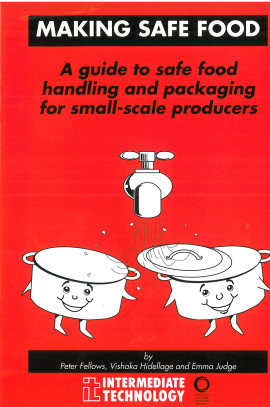 This booklet is intended for use by extension workers and trainers in food processing and provides simple illustrated interpretations of the regulations relating to aspects of food production.
Peter Fellows
Dr Peter Fellows is a consultant food technologist specializing in small-scale food processing. Previously he taught food technology at Oxford Brookes University, worked for Practical Action, and has held the UNESCO Chair in Post-Harvest Technology at Makerere University, Uganda. He has practical experience of assisting small-scale food processors in 20 countries and has published 33 books and 40 articles on food processing.
Emma Judge
Emma Judge is a freelance writer and photographer, based in Malawi. She set up Dawa Productions as a private development consultancy in 2004 to assist with the social and economic development of Southern, East and Central Africa through providing high quality promotional materials, consultancy and training services for governmental, non-governmental and community based organisations.