Book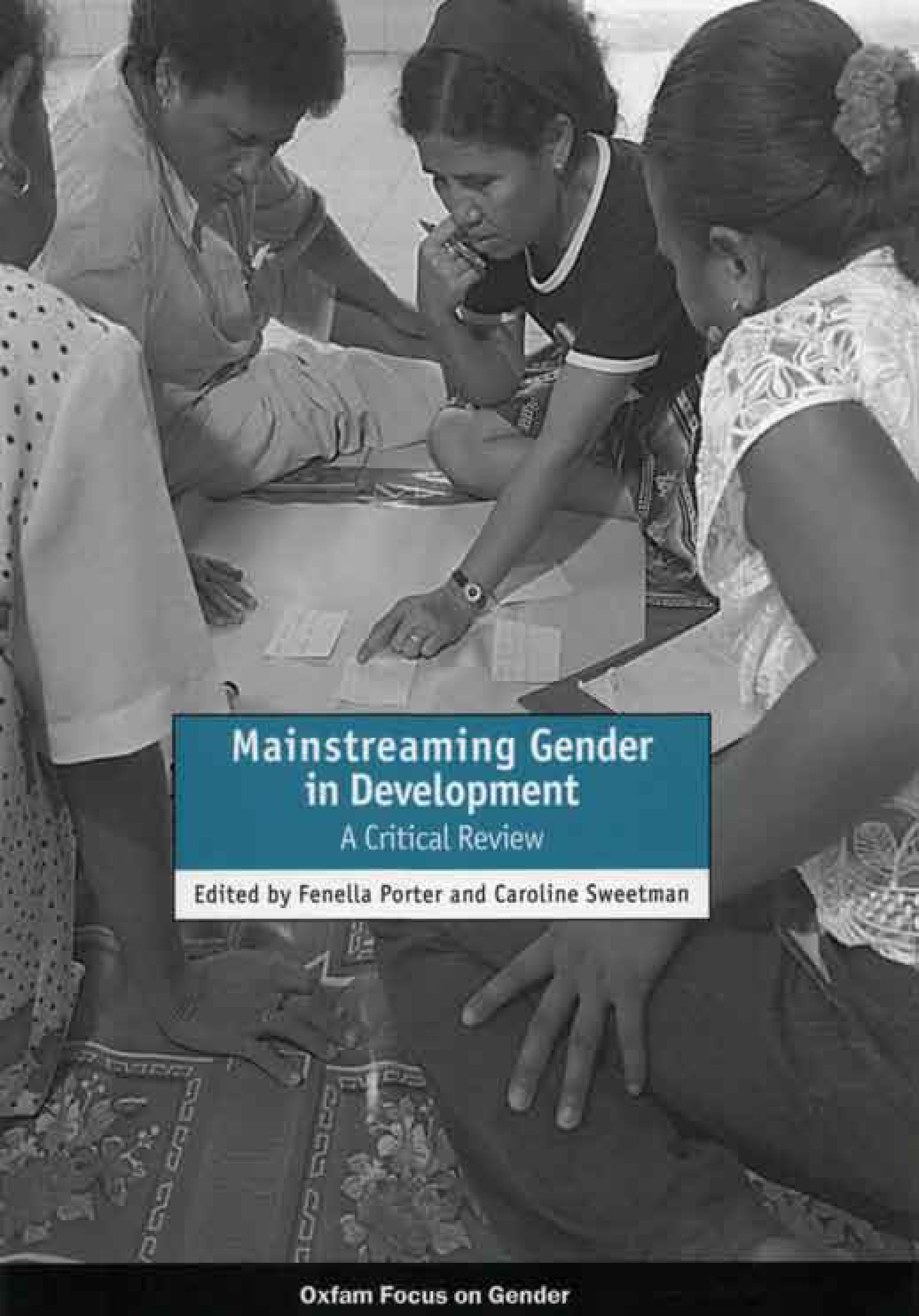 This volume offers a critical review of gender mainstreaming and aims to be enabling and practical, offering ways to help identify solutions and move past dilemmas into action. Articles discuss how gender mainstreaming has been understood in different organisations; provide examples of good work, which supports the empowerment of women; and look beyond gender mainstreaming to what new possibilities exist for transformation.
Editorial
Fenella Porter and Caroline Sweetman
Gender mainstreaming since Beijing: a review of success and limitations in international institutions
Caroline Moser and Annalise Moser
Gender mainstreaming or just more male-streaming? Experiences of popular participation in Bolivia
Suzanne Clisby
Freedom for women: mainstreaming gender in the South African liberation struggle and beyond
Shamim Meer
Gender mainstreaming in government offices in Thailand, Cambodia, and Laos: perspectives from below
Kyoko Kusakabe
Is there life after gender mainstreaming?
Aruna Rao and David Kelleher
Re-thinking gender mainstreaming in African NGOs and communities
Senorina Wendoh and Tina Wallace
Strategic gender mainstreaming in Oxfam GB
Elsa Dawson
NGOs, gender mainstreaming, and urban poor communities in Mumbai
Vandana Desai
Resources 99
Compiled by Kanika Lang
Publications
Websites
Electronic resources
Organisations

Fenella Porter Fenella Porter lectures in development at Birkbeck College, University of London. She has been an activist and researcher on development and gender, with NGOs and women's organizations in Africa and the UK.
Caroline Sweetman is Editor of the international journal Gender & Development and works for Oxfam GB.