Book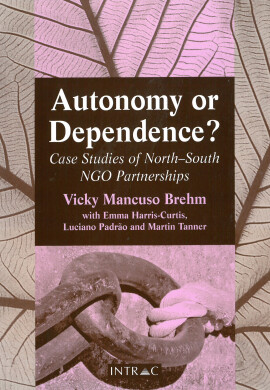 Autonomy or Dependence?
Case Studies of North-South NGO Partnerships
Published: 2004
Pages: 224

Paperback: 9781897748749
Autonomy or Dependence? explores the concept and practice of 'partnership' between non-government organisations (NGOs) in the North and South. Based on a rigourous four-year study, the book draws together the perspectives of a group of European NGOs and compares these with the experiences of a selection of their partners in Brazil, Cambodia and Tanzania. The authors look ahead to how partnerships are changing as networks and alliances of Northern and Southern civil society organisations join together to work on common issues.