Book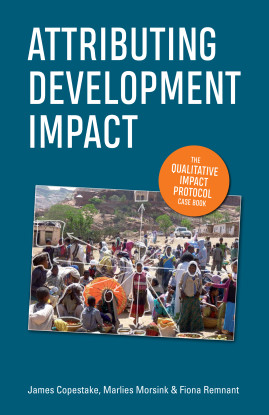 Attributing Development Impact
The qualitative impact protocol case book
James Copestake, Marlies Morsink, Fiona Remnant
Published: 2019
Pages: 192

eBook: 9781780447469
Paperback: 9781788530248
Hardback: 9781788530231
Substantiating cause and effect is one of the great conundrums for those aiming to have a social impact, be they an NGO, social impact investment fund, or multinational corporation. All face the same quandary: how do you know whether, or how, you contributed to an observed social change? A wide range of impact evaluation methodologies exist to address this need, ranging from informal feedback loops to highly elaborate surveys. But generating useful and credible information in a timely and cost-effective way remains an elusive goal, particularly for organizations working in complex, rapidly evolving and diverse contexts.

Attributing Development Impact brings together responses to this challenge using an innovative impact evaluation approach called the Qualitative Impact Protocol (QuIP). This is a transparent, flexible and relatively simple set of guidelines for collecting, analysing and sharing feedback from intended beneficiaries about significant drivers of change in their lives. Innovative features include the use of 'blindfolded' interviewing to mitigate pro-project bias, and the application of a flexible coding system to make analysis and reporting faster and more transparent.

The QuIP has now been used in seven countries (Ethiopia, India, Malawi, Mexico, Tanzania, Uganda and UK) with activities to promote food security, rural livelihoods, factory working conditions, medical training, community empowerment and microcredit for house improvement. This book includes comprehensive 'how to' QuIP guidelines and practical insights based on case studies from these countries into how to address the numerous methodological challenges thrown up by impact evaluation.

Essential reading for evaluation specialists within NGOs, governments and donor agencies; social impact investors; community development practitioners; and researchers and students interested in evaluation methodologies.
Cover 1
Title Page 4
Copyright Page 5
Table of Contents 6
List of figures, tables, and boxes 10
Acknowledgements 13
Foreword 14

1. Introducing the causal attribution challenge and the QuIP 18
Introduction 18

How the book is organized and how to use it 22

An overview of the QuIP 23

The backstory of the QuIP and this book 35

References 41

2. Comparing the QuIP with other approaches to development impact evaluation 46

Introduction 46

Defining the field of impact evaluation 47

Comparing the QuIP with other approaches to impact evaluation 50

Choosing between approaches to impact evaluation 59

Conclusions 63

Appendix: comparing the QuIP with 30 other approaches to impact evaluation 64

References 71

3. A deep dive into Diageo's malt barley supply chain in Ethiopia 76

Introduction 76

The study 78

Findings 79

Sample selection 85

Political economy and public policy context 87

Conclusions 88

References 89

4. Improving working conditions in the Mexican garment industry 92

Introduction: commissioner and project background 92

The 2016 external evaluation 95

Selected findings 98

Interpreting the findings 99

Conclusions 106

References 108

5. Exploring the social impact of housing microfinance in South India 112

Introduction 112

The India context and a profile of the selected MFIs 114

The QuIP evaluation study 119

Illustrative findings 121

Discussion 128

References 131

6. Faith-based rural poverty reduction in Uganda 134

Introduction 134

The theory and practice of Church and Community Mobilisation (CCM) 136

The QuIP study in Uganda 138

Illustrative findings 144

Discussion and conclusions 152

References 155

7. Harnessing agriculture for better nutritional outcomes in southern Tanzania 158

Introduction 158

The QuIP study 164

Findings 167

Methodological reflections and conclusions 174

References 181

8. Placing volunteer educators: the Global Health Service Partnership in Uganda, Tanzania, and Malawi 184

Introduction 184

The Global Health Service Partnership 185

The QuIP study 186

Illustrative findings 190

Reflections 198

Appendix: questionnaire outline for student interviews and focus group discussion 201

References 203

9. Adapting the QuIP for use with local authorities in England: bending but not breaking 206

Introduction 206

The two QuIP pilot studies: selection of approach and scope of study 207

Methodological adaptations of the QuIP in Bristol and Frome 213

Conclusions 219

References 224

10. Analysis and conclusions 226

Introduction 226

QuIP commissioners: purpose, priors, and priorities 229

Reasons for using the QuIP and its links with other sources of evidence 230

Designing QuIP studies: timing, scope, and sampling 232

Implementing QuIP studies: data collection and analysis 235

From evidence to use: workshops, decisions, and dissemination 236

The QuIP as a case of institutional innovation 241

Towards more agile evaluation and adaptive development practice 244

Appendix: case study themes 246

References 252
Annex: Qualitative Impact Protocol (QuIP): guidelines 256

Introduction 256

Overview 256

Designing a study 262

Carrying out QuIP fieldwork 269

Data analysis and use 272

Glossary of key terms 280
Index 286
Back Cover 298
'QuIP is well geared to do what it promises: it offers a simple, transparent method to deliver timely, cost-effective and credible causal attributions. And it is well grounded. The theory, history and case studies in this book show why we can trust that it can do what it says. QuIP is a really welcome contribution to methodology for causal inference.'
Nancy Cartwright, Distinguished Professor, UCSD; Professor of Philosophy, Durham University; Co-Director of CHESS, Durham University

'The assessment of complex interventions is defined by the need to make difficult trade-offs: time, money, talent and support always seem inadequate. But such pressures only intensify the need for good theory, breadth of experience, depth of commitment to professional standards, and giving stakeholders a reasoned basis on which to act. The strategies and cases outlined in this insightful book demonstrate how this can be realized in practice. The Qualitative Impact Protocol enables applied social science to do its job: to faithfully uphold accountability norms while generating sound and useable conclusions.'
Michael Woolcock, World Bank and Harvard University

James Copestake
James Copestake lectures in economics and international development at the University of Bath, UK. He has previously published research on the impact of microfinance in India, Southern Africa and Latin America.
Marlies Morsink
Marlies Morsink is Research Officer at the Department of Social and Policy Sciences, University of Bath. In the past year Marlies conducted action research into adapting QuIP for use by UK town councils.
Fiona Remnant
Fiona Remnant worked on research and development of the QuIP at the Centre for Development Studies before going on to co-found and run a non-profit research organisation, Bath Social & Development Research (BSDR), which continues to curate and develop the QuIP through consultancy and research.
Add to favourites
---
eBook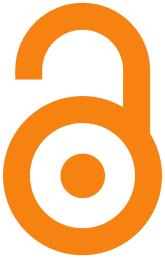 Read
Download book PDF
---
Paperback
£24.95
Add to basket
---
Hardback
£62.95
Add to basket
---